Practice overview
Morayo Fagborun Bennett is a specialist landlord and tenant and real property barrister, with a particular interest and experience as an advocate, in discrimination cases.
Her strong residential L&T practice derives from her background in social housing, local government and public law. Therefore, she is uniquely placed to handle complicated issues arising in mixed use property developments, whether involving the residential, commercial or social housing units.
A graduate in philosophy and theology from St Hilda's College, Oxford, Morayo is a recommended Social Housing junior in the latest edition of Chambers UK and Legal 500. She is the author of Chapter 9 "Hoarders and Nuisance neighbours" in the online Lexis Nexis book Social Housing Law in Practice, a Consulting Editorial Board Member for Public Law and Local Government with Lexis PSL and a member of the Metropolitan Police legal services panel.
Morayo represented the commercial tenant in Sara & Hossein Asset Holdings Ltd v Blacks Outdoor Retail Ltd [2020] EWCA Civ 1521 (construction of certification provision in commercial lease), Sara & Hossein Asset Holdings Ltd v Blacks Outdoor Retail Ltd [2020] EWHC 1263 (Ch) (19 May 2020) and Sara Hossein Asset Holding Ltd v Blacks Outdoor Retail Limited [2019] EWHC 3414 (Ch) (9 December 2019). Other cases of interest include Charalambous v Ng [2014] EWCA Civ 1604 (tenancy deposit schemes), Coope v Ward [2015] EWCA Civ 30 (easement of support and measured duty of care), and Farah v Hillingdon LBC [2014] EWCA Civ 359 (homelessness).
During the Coronavirus pandemic Morayo has provided useful updates and analysis for landlord and tenant and social housing practitioners, which is available here.
Morayo was appointed as a Deputy District Judge on the Northern Eastern Circuit and as a Chair of the Valuation Tribunal for England in 2020.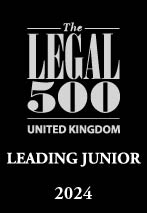 Discrimination & equality

Discrimination & equality

Morayo is an experienced advocate in discrimination matters, including those relating to claims of race, sex, pregnancy and maternity, disability, age and religion discrimination.  She can provide advice or representation in direct and indirect discrimination cases, discrimination arising from disability, failure to make reasonable adjustments, harassment, victimisation and breach of the PSED.

Services & Discrimination Disputes

Morayo has provided representations in cases concerned with Part 3 of the Equality Act 2010, the provision of goods, services and facilities and the exercise of public functions.

Related Work:  Services (Part 3, Equality Act 2010)

Nash– reasonable adjustment in the provision of physical access to the auction premises
Stock v SHAGS – 1 day trial, representing the Society, requirement for an assessor, provision of the service of allocation of garden allotments to members, disability discrimination and reasonable adjustment case
Gheedan – reasonable adjustments in the provisions made to return unwanted goods to an online retailer


Premises & Discrimination Disputes

Morayo represents housing associations, local authorities, tenants and leaseholders in premises disputes within Part 4 of the Equality Act 2010.

Related Work: Premises (Part 4, Equality Act 2010)

Daniel Sturridge and Jamilla Ferreira v O'Neill and O'Neill – drafted the defence against the claim for racial harassment after Daniel Sturridge and his partner discovered their landlord's 11 year old's Netflix account labelled with a racial slur ("n***er"). She also advised the O'Neills at the initial stages of the proceedings in 2019. Please click here and here to read more.
Family Mosaic Housing v Upton & Csernoklavek – judicial review of refusal to permit extended sublet of shared ownership lease, allegation of religious discrimination
Perring – assured shorthold tenant's requests for permission to make structural and non-structural changes to accommodation provided by a private landlord under an AST
Palmer – shared ownership leasesholder's request for a housing association to make adaptations to the communal areas by the installation of a ramp into the garden rather than a stair lift directly from their flat
Possession cases (rent arrears and anti-social behaviour) raising defences under the Equality Act 2010, including those requiring the assistance of a litigation friend
Peabody Trust v Abdul-Wahab and Nagi – succession policy, anti-social behaviour, hoarding
Peabody Trust v Pryce -capacity to conduct proceedings, hospital admission, rent arrears and counterclaim for breach of the EA 2010, raised issues in relation to the extent of support that the landlord was still required to provide
Peabody Trust v Basoglu – hoarding
Peabody Trust v Deshaykhi – alcohol and drug abuse issues, the Equality Act 2010 (Disability) Regulations 2010 the statutory instrument 2010/2128, possession
Peabody v Hutchinson – disability discrimination, possession proceedings,
Wilding v Family Mosaic – breach of duty to make reasonable adjustments by failing to provide suitable alternative accommodation during decant, disability related improvements
Metropolitan Housing Trust v Boreland – acting for landlord in ASB possession claim, tenant deliberately started fire to kill rats in the property, capacity to litigate,
Metropolitan v Binns (by his litigation friend the OS) – supported housing in which support provided by the local authority in housing association accommodation,
Metropolitan v Wild – PSED, s. 6 Care Act 2014, rent arrears and ASB
East Homes v Shah – trial, disabled tenant and children, subletting unrelated to disability. Outright possession order
Riverside Group Ltd v Simpson – tenant found guilty of assault on neighbour, 2 day possession case, information of a diagnosis of delusional disorder obtained mid-trial
149 and disability discrimination in homelessness proceedings – interim accommodation pending review
LB Southwark v Jones – disability discrimination and committal proceedings.
LB Sutton v Wooldridge – injunctions, capacity to litigate and Wookey capacity
RB Kensington & Chelsea v Augustus – injunction and disability discrimination
Simon Osborne-Smith v Westminster – leaseholder, disability discrimination, scope of the duty to make reasonable adjustment and Schedule 4 duties relating to common parts.
Portsmouth City Council v Childs – possession proceedings concerned with disability, lack of capacity to consent to treatment, determining whether ASB arises from disability and a duty to re-house under different statutory duties
LB Leicester v Hall – representing tenant ASB case in which the incidents were perpetrated by the tenant's children who had disabilities, witness statements from 25 witnesses were produced, hearsay and anonymous evidence, and whether possession is a proportionate means of achieving a legitimate aim
Newark and Sherwood DC v Watson and Ball – representing tenants in ASB case in which there were admissions in relation to incidents and hearsay and anonymous evidence in relation to the disputed matters, discrimination arising from disability (schizophrenia and depression), after care under s.117 of the Mental Health Act 1983.

Employment & Discrimination Disputes

Having first undertaken employment cases as a FRU Representative in 2003, Morayo continues to represent clients in unfair dismissal cases (including redundancy) and cases involving discrimination. She has co-marked the City University BPTC FRU Employment Law Option since 2012. She is able to undertake appropriate cases on a direct access basis.

Related Work: Discrimination in employment (Part 5, Equality Act 2010)

Cable v Malling Health UK Ltd (Ashford ET) – age discrimination – Counsel for the successful in constructive unfair dismissal and detriment as a result of age discrimination matter.
Turner – age discrimination – dismissal by new manager
Williams – race discrimination – dismissal on the basis that the agency worker did not "fit in"
Payami (South London ET) Five-day tribunal race discrimination claim.
Smith – race, disability discrimination and allegation of failure to make reasonable adjustments to make the workplace covid-19 safe.
Tara – race and religious discrimination claim
Baker v Bluefield (Ashford ET) Counsel for the Claimant who claimed unfair dismissal, disability discrimination, disability related harassment and failure to make reasonable adjustments following his dismissal after his return to work after treatment for cancer. Case settled following his death.
O'Brien v SEM Limited (Ashford ET) – Counsel for the successful Claimant in his claim for unfair dismissal and disability discrimination following his dismissal for misconduct (Facebook comments case).
Lewis v Southwark Council – Advising the Claimant on disability discrimination claim and availability of ill health retirement pension.
Jeffrey v Buckinghamshire City Council – Acting for the local authority in a victimisation, harassment and disability discrimination case.

Related Work: Employment 

Trafalgar Construction Corporation Ltd v Singh (EAT) Successfully opposed the grant of extension of time for an appeal, which had been filed without the written reasons of the judge below.
Represented foundation school in an employment case in which a senior teacher was dismissed for gross misconduct following a football game in which two students claimed to have been injured.
Cases concerned with redundancy payment and trial of alternative employment.
Apex Masonry Contractors v Everritt (UKEAT/0482/04/SM) – Contract of employment/ sick pay and holiday pay case..
Allen v W J Marle t/a Benchley Cleaning (PA/1743/03/TM) – suitable alternative employment/ redundancy case
Southwark Carers v Parsons (UKEAT/0775/04/ILB) and Parsons v Southwark Carers (UKEAT/0471/04/MAA) – Late amendment of the ET1 to include a claim for unfair dismissal as a result of making a protected disclosure.
CSR & pro bono
Chair of Chambers' Equality, Diversity and Inclusion committee
FRU, Advocate and CLIPS volunteer
Pupil supervisor
Mentoring
Speaker at pupillage talks for BPTC students and involved in increasing participation of BIPOC and other underrepresented groups in the legal profession
Tough Mudder (half!) for charity
BNLF Social Secretary for 2020-2021, Foundation member of the BNLF Women's Network and member of the BNLF Race Equality Group
Directory recommendations
Morayo is recommended by both Chambers UK and Legal 500 for Social Housing.  She is also recommended for Property Litigation by The Legal 500.  The directories note:
"Morayo always builds a good rapport with the clients and understands their concerns.  She is easy to work with from a lawyer perspective in terms of getting advice, discussing practice and procedure and best next steps." (The Legal 500 2024, Property Litigation)
"Morayo Fagborun Bennett is well known in the social housing law sphere." (Chambers and Partners 2024, Social Housing)
"Morayo Fagborun Bennett is a great legal brain and very calm. She seems to be able to deal with lots of different issues at once and remain on top of them." (Chambers UK, 2023)
"Morayo is very accessible and her clients appreciate her down to earth approach. She is technically strong and well organised." (The Legal 500, 2023)
"Morayo is extremely thorough, providing detailed and clearly presented pleadings and advice. She is a skilled and experienced advocate who is able to communicate well with lay clients." (The Legal 500, 2023)
"She is just great – competent in court and charming." (Chambers UK)
"Great ability to deal with clients and provide the advice in terms they fully understand but without being patronising, and excellent at getting her point across to other professionals such as the tribunal panel and other party's solicitors and counsel." (Legal 500)
"She is an excellent barrister, with an in-depth knowledge of her subject – clients love the no-nonsense approach. She can win over judges with well-prepared arguments. A great advocate and always happy to think outside the box to look for solutions." (Legal 500)
"She has a mild exterior with a steely interior." "Very diligent, thorough and impressive." (Chambers UK)
"Has developed into a tremendous social housing barrister. She really gets the sector. Judges, clients and opponents all respect her. One who could go all the way." (Legal 500)
"A vivacious barrister who takes on big cases with great skill". (Chambers UK)
"Excellent in every respect; one of the housing Bar's most consistent performers" (Legal 500)
"Solicitors like her and she genuinely knows her stuff" (Chambers UK)
"Very conscientious and collaborative to work with" (Legal 500)
"She's excellent – incredibly thorough" (Chambers UK)
Judicial appointments
Deputy District Judge
Chair of the Valuation Tribunal for England
Professional associations
BAME in Property
British Nigeria Law Forum (BNLF)
Constitutional & Administrative Law Bar Association (ALBA)
Discrimination Law Association (DLA)
Employment Law Bar Association (ELBA)
Housing Law Practitioners Association (HLPA)
London Common Law & Commercial Bar Association (LCLCBA)
Property Bar Association (PBA)
United Kingdom Association of Part Time Judges (UKAFPJ)
United Kingdom Association of Women Judges (UKAWJ)
Metropolitan Police legal service panel
Qualifications
ADR ODR Accredited Mediator
BVC (Outstanding)
CPE (Commendation)
MA (Westminster) Crime, Human Rights and the International Community (Distinction)
MA (Oxon) Philosophy and Theology
Buchanan Prize 2004
IDS Brief Prize for Employment Law 2004
Sibel Dedezade Pro Bono Award 2004
Hardwicke Scholar 2003
Lord Bowen Scholar 2002
Publications
Social Housing Law in Practice, Lexis Nexis