Gatehouse Chambers receives record number of recommendations in Chambers UK Bar Directory 2022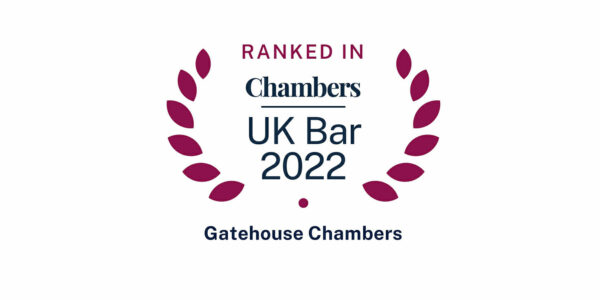 We are delighted to announce that we have achieved excellent results in the latest Chambers UK Bar Directory in terms of a record number of new recommendations and both chambers and members rising up the bands in all our main practice areas.
We are noted as "a strong choice for clients seeking expertise across a broad array of complex and high value disputes" with our "high quality barristers" being noted as ""bright, diligent and meticulous".
We are seen as "collaborative and approachable" as well as "modern, forward thinking".
Client service is seen as excellent with the staff referred to as a "phenomenal team" who are "responsive and helpful" as well as "very prompt and [providing] very clear communication."
Particular note is made in the directory about our wealth of online content, including webinars and the Gatehouse Chambers #Brew, and how well we catered for clients during the pandemic.  You can find out more about what we have available online and forthcoming events by visiting our Insights page.
We would like to thank all those clients who have contributed to us achieving these magnificent results.