Sorry, what was the question again?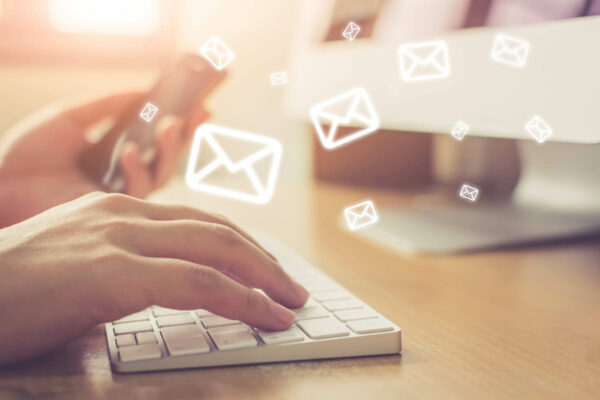 For any motor insurance company looking for suitable New Year's resolutions, it may be worth considering the cautionary tale of Southern Rock Insurance Company Limited v Hadar Hafeez. This Scottish case illustrates an important practical difficulty that arises from doing business online, particularly via price comparison websites. It also shows the importance of making sure that the questions asked in the proposal form (as well as the answers given) are retained in full.
Facts
In around March 2015, Mr Hafeez obtained a motor insurance policy via a price comparison website. In completing the form, he gave his address as Property X in Glasgow. He did not declare any other address to the insurer, and did not say that the car was kept anywhere other than Property X.
In January 2016, Mr Hafeez's car was stolen by his brother from outside a different property, Property Y. That address was where Mr Hafeez's brother was residing; Mr Hafeez himself was also staying there that night, which meant his brother had been able to take the keys without his permission. The car was then involved in an accident, so the insurer was potentially exposed to third party claims by virtue of section 151 of the Road Traffic Act 1988.
On investigation, there appeared to be significant documentary evidence that Mr Hafeez was in fact living at Property Y on a permanent basis. That evidence included:
The lease of Property Y was in Mr Hafeez's sole name.
The address on Mr Hafeez's driving license was Property Y.
Mr Hafeez's car was registered to Property Y.
Bank accounts, council tax, utility bills and wage slips were all sent to Mr Hafeez at Property Y.
It so happened that, had Mr Hafeez given the Property Y address when seeking cover, his premium would have been more expensive (£2,899.08, as opposed to the £1,649.34) compared to what he actually paid based on the Property X address.
The claim
Faced with this evidence, the insurer alleged that Mr Hafeez had deliberately or recklessly misrepresented his address when obtaining cover. Pre-empting possible claims under section 151, it sought a declaration that it was entitled to avoid the policy on this basis.
However, Mr Hafeez explained that his living arrangements were not as simple as the insurer suggested. In effect, he lived between the two addresses. He resided mainly at Property X, which was the home of a family friend; his brother and sister lived at Property Y, but Mr Hafeez would stay there overnight when asked to do so. His bills and so on were directed to Property Y simply as a matter of convenience, to have everything in one place.
It was submitted on Mr Hafeez's behalf that, given his slightly complex personal circumstances, it was important to know the precise wording of the question that Mr Hafeez had been asked. Without that, it was impossible to say that Mr Hafeez had deliberately or recklessly misrepresented his address. Unfortunately, there was no record of the precise questions available; there was only a form setting out the information that had been given in response.
The court's decision
The court accepted Mr Hafeez's argument. Lady Paton, giving judgment, said:
"… the contention that the defender "deliberately" or "recklessly" misrepresented to the insurers that his address was [Property X] could only be established, in my opinion, if it could be proved that, at the time of seeking the insurance, the defender could not, on any view, claim [Property X] as his "address". In any more nuanced situation (for example, living partly at [Property X] and partly at [Property Y], with possibly more time spent at one address than the other), the precise wording of the questions put to the consumer would be essential to assist in demonstrating that there had been a deliberate or reckless misrepresentation made to the insurers, and to permit the court to reach a conclusion on that matter."
As there was no evidence of the precise questions that had been asked, Lady Paton felt unable to conclude that there had been a deliberate or reckless misrepresentation. The insurer's claim failed.
Conclusion
This case highlights several important points about the practicalities of concluding insurance contracts via price comparison websites.
Records of the questions asked in online proposal forms may not be retained automatically.
Without those records, seeking to avoid cover for deliberate or reckless misrepresentation may be very difficult.
This could be the case even where the insurer has access to apparently compelling documentary evidence contradicting a simple fact (such as an address) given by the insured.
Insurers would be well advised to review the information coming to them from comparison sites, and make sure they are receiving (and retaining) all of the details they might need in the event of a dispute.
This article was first published on Practical Law's Dispute Resolution Blog.
Disclaimer
This content is provided free of charge for information purposes only. It does not constitute legal advice and should not be relied on as such. No responsibility for the accuracy and/or correctness of the information and commentary set out in the article, or for any consequences of relying on it, is assumed or accepted by any member of Chambers or by Chambers as a whole.
Contact
Please note that we do not give legal advice on individual cases which may relate to this content other than by way of formal instruction of a member of Gatehouse Chambers. However, if you have any other queries about this content please contact: