Deeds not words! Why investigating chambers' values is important when choosing where to apply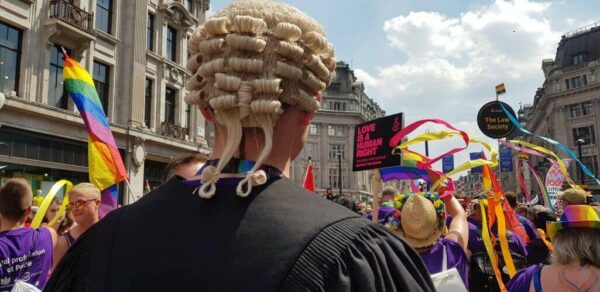 There are many factors you will need to take into account when choosing a chambers.  The most obvious is identifying a set which practices in the areas of law in which you are interested.   We would suggest that you should also look for a chambers that actively promotes the values which are important to you, because if you are in a chambers that shares your values, you are more likely to succeed and be your best professional self.
Many barristers chambers recognise the importance of supporting, for example, diversity initiatives and much has been written, particularly in the last few years, about the importance of such values when seeking to recruit the brightest candidates.  However, how many chambers have really got sufficient credibility for their actions in this important area?   And are candidates placing sufficient importance on a chambers' values – thereby advancing change?
If you are interested in leading commercial work, your research will identify Gatehouse Chambers as a set which is involved in some of the highest profile litigation work around, such as the SKAT litigation (Skatteforvaltiningen v Solo Capital Partners LLP & Ors) – the largest commercial case ever to come before the English Commercial Court.  You will see that our members are the authors of a number of leading market texts and that we offer excellent training for both those in pupillage and those already practising.
You will also see that Gatehouse Chambers has chosen to proclaim its values very publicly by literally changing chambers' name.
Such decisions are not taken lightly.  Equally they are only made by organisations like Gatehouse Chambers who have a strong sense of self, a clear vision of how they would like to be seen and a robust internal management structure.  We are proud of what we stand for and being in the forefront of acting to support those values.    Our website proclaims prominently our values and we have published a Gatehouse Chambers Charter in which we recognise our role in challenging inequality and commit to promoting inclusivity and positive change.
Our change of name is the most recent example of our activity in this area. So why the change?  During the course of 2020 and the Black Lives Matter protests following the murder of George Floyd, a number of legal bloggers started to investigate historic legal figures including Lord Hardwicke, the 18th century Lord Chancellor.  Lord Hardwicke was one of the two authors of the Yorke-Talbot opinion of 1729 which was relied upon by slave owners as providing legal justification for slavery for many years.  The premises of Hardwicke Buildings, named by Lincoln's Inn, became the name of our chambers and the building we occupied from 1991 until 19th July 2021.
Time for a change. On 29 July 2020, in a move consistent with our values as a modern organisation, we took the decision to change the name.
"The discovery of the provenance of our business' name did not sit comfortably with our values as an organisation, or the inclusive and diverse nature of our people and our clients," says Brie Stevens-Hoare QC, joint head of chambers.  "We have spent many years building up a reputation for excellence, innovation and diversity. We are proud to move forwards with our new name which accords with who we are as an organisation."  PJ Kirby QC, Joint Head of Chambers agrees: "It's not about paying lip service to this issue but truly living out these values and that's why changing our name was an important decision for us."
In current times, we would suggest that it is no longer acceptable to be a passive supporter of equality, diversity and inclusion. It is time to take action. While it will take time for those from minority groups to reach the top of the profession, it is possible to make fundamental changes now to the structure of the legal profession. In the case of the Bar, this requires all barristers and chambers taking steps to support and create initiatives to bring about diversity, which include Bridging the Bar, 10K Black Interns and All Rise.
It also requires those looking to join the Bar to hold chambers to account as to the steps they are taking to effect change. When you are choosing a chambers, investigate the chambers to whom you apply to check what their values are and see what steps they are taking to support and promote an even playing field.
This article first appeared in Modern Law.
Disclaimer
This content is provided free of charge for information purposes only. It does not constitute legal advice and should not be relied on as such. No responsibility for the accuracy and/or correctness of the information and commentary set out in the article, or for any consequences of relying on it, is assumed or accepted by any member of Chambers or by Chambers as a whole.