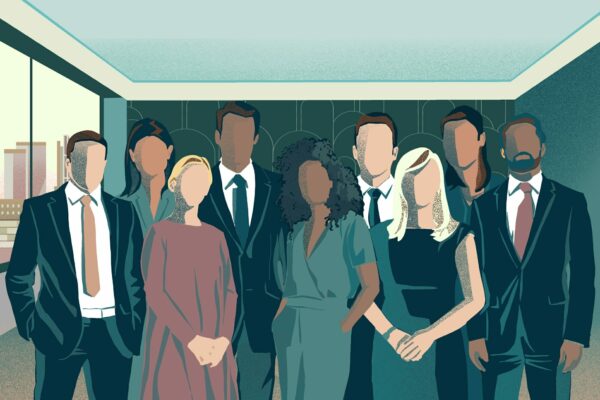 We are progressive, forward-thinking and at the cutting edge of innovation in the legal market with members ranked in Chambers and Partners and Legal 500 in all our main practice areas. While legal excellence is at the forefront of all that we do, we pride ourselves on our approachability and inclusivity and this philosophy follows through to pupillage.
Your pupillage will provide you with the experience you need to take a commercial and strategic approach to your own cases and building your practice. Our objective is to provide you with excellent training and exciting and challenging opportunities in an ambitious, supportive and collegiate environment. From day one you are part of our team. We invest in our pupils and want you to succeed. We involve our pupils in every aspect of Chambers' life including social events, meeting our clients and attending professional development and marketing events.
We are proud winners of Legal Cheek's Best Chambers for Training Award 2019 and also won the Best Facilities Award at the 2022 Awards.
Find out more by:
What we offer

We offer an award of £70,000 of which £15,000 may be drawn down during your BPTC year.

We will cover the cost of compulsory training courses which you undertake as a pupil.

Further, once you become a member, we offer guaranteed earnings of £40,000 for your first year in practice and £50,000 for your second year. This is intended to be a safety net and we expect our new members to earn well in excess of these figures. We operate the scheme so that you are able to plan and budget safe in the knowledge that you have a guaranteed monthly income during your early years.

How to apply

The deadline has now passed to apply. We hope to update all applicants by Friday 17th March at the latest, with interviews being held on the week commencing 20th March.

What to expect

Over the course of your twelve-month pupillage you will sit with three supervisors and during each seat you will be allocated two 'wingers' for whom you will be expected to do work. In addition to this, you will be encouraged to work for as many other members of chambers as you are able to.

Pupils may choose to specialise in any of our practice areas and we will endeavour to accommodate your preferences. However, we do encourage open-mindedness as practice is very different to academic study and you may have an undiscovered budding passion.

You will spend your first six months shadowing your supervisors and working with them on their current cases. This will involve things like drafting opinions and proceedings and attending court and client conferences with them. Towards the end of your first six months the junior members will take you to court with them to observe the sorts of cases you can expect to work on in your second six.

You will also receive extensive advocacy training led by members of chambers who also sit as part time judges and/or are qualified as advocacy tutors for the programs run by the Inns.

During your second six months you can expect to be in court two to three times a week and you may be instructed on paperwork. The majority of the work will be in the county court with occasional matters in the high court. You can expect to work on possession actions, property related injunctions, bankruptcy and winding up petitions and small claims trials. We encourage our pupils to gain as much court experience as they are able to during this period.

During pupillage you will receive regular and detailed feedback not only from your pupil supervisors, but also from those for whom you do work and a member of chambers designated as responsible for the welfare of pupils.

We lead the way in equality and diversity and well-being at the bar. We recognise that pupillage is a challenging time and do all that we can to alleviate the pressure on you. We do not pay lip-service to the notion of 'work life balance'; we insist upon it. Only in truly exceptional circumstances should you expect to be in chambers before 8.30am or leave after 6pm.