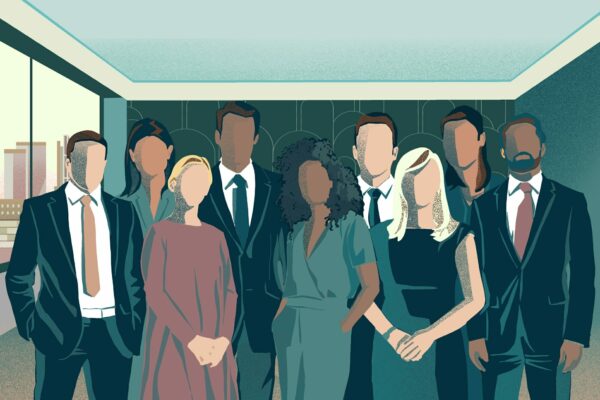 "Gatehouse Chambers is 'an amazing chambers with gifted barristers' and 'an excellent reputation', particularly in the areas of commercial, construction, insurance and property law. It provides 'a service far beyond that of other sets' and 'its excellent and perfectly streamlined internal processes make the whole organisation appear much more business-like than many other chambers'."

Legal 500
Gatehouse Chambers believes that excellent people are at the heart of our business and the service we give to our clients.
We invite excellent barristers to consider joining us, with established practices in one or more of our core practice areas.  You might be looking for a move on your own or as part of a group.
We are award-winning, ambitious, modern, professionally-run and friendly.
We are committed to the delivery of a quality service to our valued clients and to each other.
We are committed to equality, diversity and inclusion.
Our team of professional and experienced staff provide the encouragement to promote and support barristers' careers, and they work exceptionally hard to develop and maintain valuable business relationships with current and new potential clients.
We enjoy collaborating to help members and staff reach their full potential.  Are you looking to practise from an environment like ours?  Do you share our values?
If you'd like an entirely confidential and preliminary informal chat, please get in touch with Amanda Illing,  Chief Executive.
General advice for applicants

We welcome enquiries from barristers with established practices in one or more of our core practice areas. You might be looking to move on your own or as part of a group.

We have a strong track record of supporting and developing successfully the practices of those who join us. We are committed to working together to provide first-rate day-to-day administrative service as well as putting in place the structure and professional marketing and business development support to help achieve long-term career goals, whether that is into silk, a judicial appointment or a portfolio of others interesting roles.

As you would expect, we treat all enquiries in the strictest confidence throughout the process.

You should be able to show a high level of success in one or more of the areas in which we practice or in complementary areas.

Successful applicants will demonstrate a high level of intellectual ability, integrity and interpersonal skills together with the drive and ambition required to maintain and sustain a leading practice.

For a preliminary informal discussion about your practice, Gatehouse Chambers and the application process, please contact our Chief Executive, Amanda Illing.