CPR 71 procedure—appeal against a finding of and sentence for contempt dismissed (Farrer & Co LLP v Julie Marie Meyer)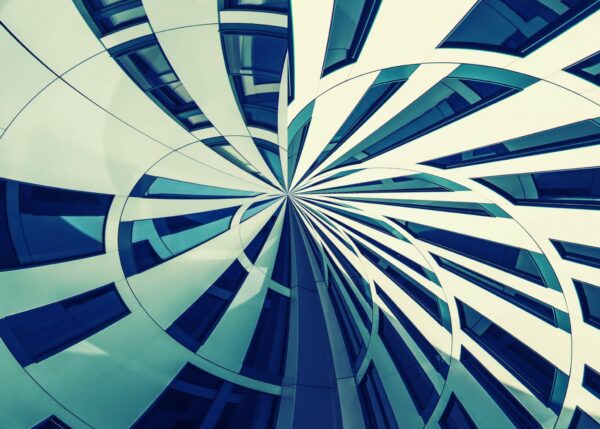 Dispute Resolution analysis
An appeal brought by the client of Farrer & Co that she was in contempt of court and should be sentenced to six months' imprisonment for breach of orders made under CPR 71 has been dismissed. The technical and procedural objections concerning the committal application and preceding orders were minor and caused no prejudice to the contemnor. The sentence imposed was entirely proper.
Farrer & Co LLP v Julie Marie Meyer [2022] EWCA Civ 706
What are the practical implications of this case?
Overall, this appears to have been a fairly optimistic attempt on appeal to overturn a finding of contempt and the sentence imposed as a result. The most significant aspect of the decision for practitioners relates to the Court of Appeal's approach to technical procedural arguments relating to the manner in which the orders under CPR 71, alleged breaches of which had founded the committal application, had been made. This decision appears to stand as authority for the proposition that procedural or technical breaches, for example in relation to the drawing of orders, would not suffice to prevent a finding of contempt under the streamlined CPR 71 contempt procedure if no prejudice has been caused to the alleged contemnor. Where, as here, the party was plainly aware of the relevant orders and procedural steps, they could still be held in contempt and sentenced accordingly, and it was no defence subsequently to raise minor procedural objections when appealing the finding and sentence.
What was the background?
Ms Meyer was a client of the law firm, Farrer & Co LLP. Farrer & Co issued proceedings against Ms Meyer claiming unpaid fees of £187,227 plus interest. The firm obtained default judgment against Ms Meyer. Ms Meyer applied to set the default judgment aside. Ms Meyer's application to set aside the default judgment was dismissed and she was refused an extension of time to comply with an order to disclose certain documents. The court refused to vary the disclosure order and ordered her to attend in person a hearing in February 2022. That disclosure related to Ms Meyer's means for the purposes of enforcing the judgment and was made pursuant to the CPR 71 procedure. When Ms Meyer failed to comply, and upon an application by Farrer & Co, Ms Meyer was found to be in contempt of court and sentenced to a suspended sentence of six months' imprisonment.
Ms Meyer sought permission to appeal each of those findings. That application for permission was first considered by Lord Justice Coulson on paper. Coulson LJ refused permission on all grounds. At a hearing in April 2022, Ms Meyer appeared through counsel and argued that permission to appeal was not required on any of her grounds of appeal. At that hearing, Coulson LJ concluded that on all bar one ground, permission was required and was refused. However, he accepted that Ms Meyer had an entitlement to appeal as of right the finding that she was in contempt and the sentence imposed pursuant to section 13 of the Administration of Justice Act 1960. The sole ground, therefore, which proceeded to this appeal was the assertion that the judge had no jurisdiction to find that Ms Meyer was in contempt of court or to make a suspended sentence because the relevant provisions of CPR 71 and CPR PD 71 had not been complied with. Ms Meyer did not appear at the hearing on 19 May 2022 and was not represented. This appeared to be on advice and (the Court of Appeal presumed) was to avoid being imprisoned in the event that the appeal was unsuccessful.
What did the court decide?
The Court of Appeal satisfied itself that it was appropriate and fair substantively to determine the appeal, notwithstanding Ms Meyer's absence.
The appeal was dismissed. In the absence of any attendance by or representation of Ms Meyer at the appeal, the Court of Appeal looked to a skeleton argument from an earlier hearing at which Ms Meyer had been represented by counsel. That skeleton argument revealed a number of procedural complaints about the manner in which the various orders upon which the finding of contempt had been based had been produced.
The Court of Appeal noted that there was no submission that, or evidence of, prejudice being caused to Ms Meyer as a result of the various procedural complaints. The complaints themselves constituted new technical points being taken on appeal. Those points could and should have been taken before the court below but were not. The Court of Appeal concluded that it would be surprising if a court is powerless to enforce compliance with its orders when any procedural deficiencies have caused no prejudice to the party. Such deficiencies could be overcome using the powers in CPR 3.1(2)(m), CPR 3.10 and the court's inherent jurisdiction.
Nothing in CPR 71 prevented the use of such powers and there was no known authority to the contrary. The judge below had been right to conclude that Ms Meyer's breaches of the court orders were cynical and deliberate. Those breaches would have continued unless Ms Meyer was coerced into obeying. The suspended six- month sentence was within the range of decisions open to the judge and the judge could well have imposed a longer term.
Case details
Court: Court of Appeal (Civil Division)
Judges: Lord Justice Green, Lady Justice Nicola Davies and Lord Justice Males
Date of judgment: 26 May 2022
---
Article by Phillip Patterson – first published by LexisPSL on 31st May 2022.
Disclaimer
This content is provided free of charge for information purposes only. It does not constitute legal advice and should not be relied on as such. No responsibility for the accuracy and/or correctness of the information and commentary set out in the article, or for any consequences of relying on it, is assumed or accepted by any member of Chambers or by Chambers as a whole.
Contact
Please note that we do not give legal advice on individual cases which may relate to this content other than by way of formal instruction of a member of Gatehouse Chambers. However, if you have any other queries about this content please contact: