Gatehouse Chambers goes live and moves premises!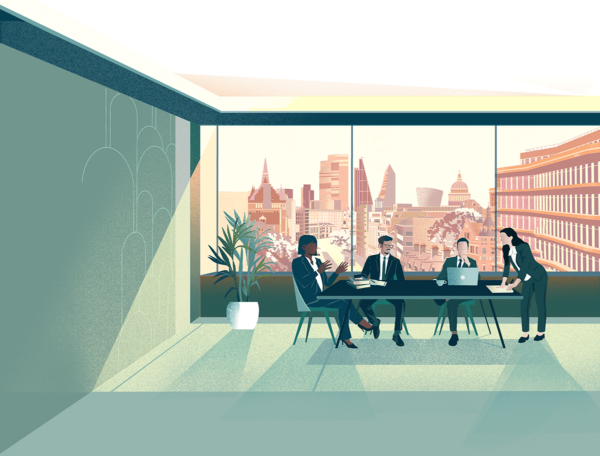 Following our press release last month, Hardwicke officially changes its name to Gatehouse Chambers today, 19 July 2021.
The change in name also coincides with Gatehouse Chambers' move to state of the art and impressive new premises at 1 Lady Hale Gate, Gray's Inn.
Although sad to leave Lincoln's Inn after many happy years, our move is an exciting development for the barristers and staff at Gatehouse Chambers who have enjoyed growing commercial success over recent years, involvement in some of the highest profile litigation work, and are the authors of a number of leading market texts.
Both the move and the name change are in line with Gatehouse Chambers' commitment to attract and support talented people to have rewarding and fulfilling careers.  Gatehouse Chambers is a modern, forward-thinking organisation which prides itself on its values, leadership and strategic management in underpinning its commercial success.  It is proud to launch the Gatehouse Chambers Charter as an organisational pledge in respect of its responsibilities to equality, diversity and inclusion.
Amanda Illing, Chief Executive says: "We have launched as Gatehouse Chambers today after a prolonged period of extraordinary success and growth. We have made bold decisions based on our values, to enable us to continue to provide a first-class service and environment for clients, in an amazing and collaborative place to work for barristers and staff.  The future looks very exciting!"
See further details of Gatehouse Chambers being joined today by leading personal injury/clinical negligence practitioners Emma Zeb and Vanessa McKinlay.
Gatehouse Chambers can be located at: 1 Lady Hale Gate, Gray's Inn, London, WC1X 8BS
What3words: zones.news.recent
If you would like further information, please contact Amanda Illing, Chief Executive:
020 7242 2523
amanda.illing@gatehouselaw.co.uk