A treatise in defence of ground rents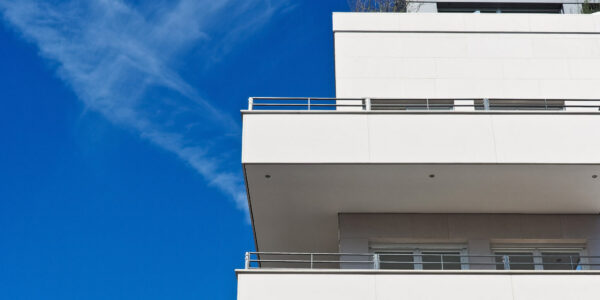 On 14 April, Guy Fetherstonhaugh QC's EG column, "What on earth is ground rent for?", set out why, in his view, there were many good reasons to abolish "pointless" ground rent on new leases, writes Simon Allison.
Many of the arguments in support of the government's proposals are ones we can all sympathise with. However, while the historic purpose of ground rent may no longer apply, my experience suggests that in fact they are now more important than ever.
To be clear
Before I explain why, I should make something clear. The advent of onerous ground rents (for instance, those that double every 10 years) is a scandal that needs addressing. Although some developers are taking steps in this regard, more could be done.
That said, the suggestion of the Leasehold Knowledge Partnership that there are 100,000 leaseholders "locked" into leases with "spiralling ground rents" appears to be unsubstantiated. Institutional freeholders suggest that the number of ground rents doubling every 10 years is closer to 12,000 (out of a total of around 4m) – still a lot, but we won't get to the right solution if we don't accurately identify the problem.
A blunt instrument
Abolishing grounds rents is short sighted and a blunt instrument to deal with this issue.
Absent ground rent income, developers will be deprived of a valuable asset that can make the difference between a site being viable or otherwise. Smaller developers often use ground rents as equity against which to secure funding for housebuilding. Such developers are crucial for the healthy functioning of a competitive housing market; they may otherwise struggle to raise finance.
Absent a ground rent income, reversionary interests in leasehold developments will be worthless. The only realistic option for developers will be to establish a resident-owned vehicle of some form to manage the estate. My regular experience is that this is far from the panacea it is promoted as, because:
people with vested interests regularly take control;
fights erupt over who should sit on the board. Alternatively, simply no one wants to take on the (often huge) responsibility. Professional managing agents can play their part, but ultimately they need a "client" to take instructions from;
with usually no commercial income, the resident-owned management company is largely dependent on service charges. A fact of life is that sometimes people don't pay. This can severely restrict the services provided to tenants, and severely limit the finances available to take legal action to enforce obligations;
when things go wrong, leaseholders have little recourse: with no asset of any value, and no reputation to protect, it is usually pointless to seek recompense. The insolvency process just makes matters worse; and
it is notable that these are all the same problems that current tenant-owned entities have – for instance right-to-manage companies, which I routinely see in serious trouble. We should learn from this, not fall further into the trap.
Following Grenfell, it is critical to undertake urgent cladding replacement on certain high-rise blocks. It is likely that the number of affected blocks will increase following the outcome of the inquiry. In the majority of cases, ground rent owners have been able to implement government and fire service recommendations swiftly.
This is not something that most resident-owned blocks can do. They mostly do not have sufficient resources to pay for 24-hour fire wardens or expensive cladding replacement; they need money up front before they can act. There are a number of specific instances where the freeholder has stepped in to provide an immediate interest-free loan because residents simply could not cover the costs themselves.
Often such resident-led entities are run by divisive or ineffective boards that lack the ability to see urgent works through to completion. The great benefit of an independent commercial freeholder is that there is one dispassionate party able to take a decision and make it happen (with leaseholders retaining their substantial statutory protection against unreasonably incurred service charges).
Ensuring safety in residential blocks is vitally important, not just now, but for the future. It is at best odd that the government wishes to abolish ground rents at a time when all the major ground rent investors are actively and diligently engaged in undertaking and often forward funding critical works and services.
The future
Leasehold reform is coming, and is long overdue. In many respects, the current ambit of the Law Commission's leasehold project is not wide enough (for instance, the right-to-manage scheme simply does not work).
Although it may well be right that leasehold has been a major obstacle to implementation of a commonhold, a good reason for that is that leasehold is a better system for developers, management companies and residents.
Both government and campaigners should be careful what they wish for: it is one thing simplifying enfranchisement, introducing regulation and capping ground rents, it is quite another to force everyone, whether they like it or not, into communally managed developments.
Worst nightmare?
Resident-managed schemes can (on occasion) be your worst nightmare – not only do you have difficulty in selling your flat, your neighbours (who make decisions on the proper running of your estate) are at war with each other, resulting in paralysis, and the management company has insufficient funds to push through essential projects or enforce lease terms.
Ground rents, when they attract professional substantial investors and are set at modest levels, can and do serve a useful efficient and even value for money service. Freeholders can, and often do, step in when resident-managed schemes would or could not.
We should do all we can to both address abuse of the system and promote their continued use, particularly in larger modern developments where they serve an invaluable role. Better education of purchasers of flats is essential so that consumers can have a real informed choice when buying, rather than being forced into a resident-managed scheme (of whatever type) by default.
Going forward, we need to better understand the modern purpose of ground rents.
This article was first featured in the June 2018 edition of the Estates Gazette.
Disclaimer
This content is provided free of charge for information purposes only. It does not constitute legal advice and should not be relied on as such. No responsibility for the accuracy and/or correctness of the information and commentary set out in the article, or for any consequences of relying on it, is assumed or accepted by any member of Chambers or by Chambers as a whole.
Contact
Please note that we do not give legal advice on individual cases which may relate to this content other than by way of formal instruction of a member of Gatehouse Chambers. However, if you have any other queries about this content please contact: