Practice overview
Charlotte's practice focuses on Chancery and property litigation and encompasses both traditional Chancery and commercial work. She has particular expertise in matters concerning the administration of estates and trusts, contentious probate, real property as well as Court of Protection property and affairs matters.
She is recommended in both the Legal 500, where she is ranked for Private Client and Property and Construction, and Chambers UK, where she is ranked for Real Estate Litigation. The editorial praises her for her encyclopaedic knowledge, commitment to her cases and her client care skills.
Charlotte regularly produces articles relating to her specialist areas of practice and blogs at Equity's Darling on private client and property law. Together with James Kessler KC, she has co-authored the latest edition of Drafting Trusts & Will Trusts (Sweet & Maxwell).
Charlotte is an accredited Trust & Estates Practitioner with the Society of Trusts and Estates Practitioners ("STEP").  She was recently co-opted to serve on the STEP working group which liaised with the Ministry of Justice during lockdown in the lead up to the introduction of the Remote witnessing of Wills: The Wills Act 1837 (Electronic Communications) (Amendment) (Coronavirus) Order 2020 and which produced guidance for STEP members on the remote execution of wills. She is also presently involved in the STEP working group set up to review the STEP Standard Provisions.
She is a qualified arbitrator offering IFLA scheme arbitrations on TOLATA and 1975 Act claims.
Charlotte sits as a Deputy District Judge in the County Court and Financial Remedies Court.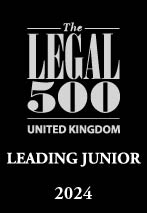 Property

TOLATA claims

TOLATA claims

Charlotte is a recognised expert in trusts of land and is frequently instructed in the County Court and High Court on TOLATA and proprietary estoppel matters. She has substantial experience of co-ownership disputes, claims for orders for sale and complex accounting issues. Charlotte also accepts instructions in cases involving property claims under Schedule 1 of the Children Act 1989.

Together with James Kessler KC, Charlotte contributed to a new chapter in the latest edition of Drafting Trusts & Will Trusts (Sweet & Maxwell) on co-ownership trusts of land in addition to six new precedents including trusts of land and charges to protect contributions to purchase.

Selected cases:

Successfully resisting a constructive claim brought in the context of a family farming dispute and associated financial remedy proceedings, including full recovery of her client's costs.
Advising in relation to the enforcement of rights of pre-emption in an express trust of land.
Securing orders for sale and for the payment of an occupation rent in the context of a dispute concerning an investment property held on trust between business partners.
Acting for a party with the benefit of a charging order in proceedings and securing a declaration that an alleged declaration of trust was a sham and an order for the sale of the property.
Successfully resisting a claim by the estranged wife of the deceased to a beneficial interest in property in the deceased's estate valued at c. £5 million on the basis of a constructive trust or proprietary estoppel.
Successfully resisting a claim for an order for sale by a former cohabitee in conjoined TOLATA and Schedule 1 proceedings.

Charlotte is presently instructed through Advocate in a long running constructive trust dispute concerning 12 investment properties (see further details under Commercial Chancery).

Real Property

Real Property

Charlotte has experience of disputes concerning real property including the sale of land, boundary disputes, adverse possession, mortgage possession claims, proprietary estoppel and claims to set aside disputed lifetime gifts on the grounds of vitiating factors such as undue influence or lack of capacity.

Selected Cases

Advising clients who wished to avoid completing an off-plan property purchase and in associated professional negligence claims against the conveyancing solicitors.
Advising in relation to breach of covenant in a dispute between neighbours concerning the construction of freehold covenants and in associated professional negligence claims.
Advising in a complex dispute arising from High Court proceedings brought by a mortgagee for orders that residential leases had not been validly forfeited and consequential issues, including rectification of the Land Register to the prejudice of the client who was the registered proprietor of a subsequently granted lease.
Advising in a proprietary estoppel dispute between siblings relating to a family farm where, contrary to the intentions and assurances of the deceased and his wife, unequal provision had been made for the siblings.
Recovering possession of land and successfully resisting a claim to adverse possession of unregistered land, in proceedings where the title-holder had serious mental health difficulties which raised the question of whether or not time could have run against her under the Limitation Act 1980.
Setting aside a purported gift of residential property made by P, in circumstances where the gift was found by the court to have been procured by undue influence on the part of P's son at a time when P's capacity was waning.
Securing an order awarding Charlotte's client a life interest in property on the grounds of proprietary estoppel, in circumstances where Charlotte's client had been encouraged by her daughter to give up her own home and had given away the proceeds of sale. Securing a substantial award for damages and costs on the indemnity basis against the personal representatives of the daughter's estate, who had wrongfully evicted Charlotte's client.
Advising in relation to title issues arising in an estate where the deceased had been convicted of property related frauds and involving Patel v Mirza illegality issues.

Professional liability

Professional liability

Charlotte accepts instructions in professional negligence matters associated with her other areas of practice. These matters usually involve legal professionals.

Selected Cases

Recovering damages against a firm of solicitors on behalf of a child in a case concerning a missed limitation period under the Inheritance (Provision for Family and Dependants) Act 1975.
Advising the deputies of P in relation to contemplated negligence proceedings where solicitors acting in the transfer of a property had purported to act for both sides of a transaction despite an obvious conflict of interest and grounds for suspecting undue influence.
Successfully recovering damages against a firm of solicitors who acted in relation to a mortgage procured by undue influence, where the solicitors had accepted instructions from the party exercising undue influence over P, a mortgage broker, and had transferred the proceeds of the mortgage to the broker's personal account.
Advising a firm of solicitors alleged to have been negligent in the handling of financial remedy proceedings and alleged to have failed to advise their client in relation to the suitability of a litigation loan.
Advising in relation to a prospective claim against solicitors acting in financial remedy proceedings, who were alleged to have failed to take steps to prevent the respondent from dissipating assets.
Directory recommendations
Charlotte is recommended by Chambers UK for Real Estate Litigation in the South East. The directory notes:
"Charlotte is a very able all-rounder with good levels of service. She is very good with clients, has a strong sense of the commercial realities and looks to achieve a positive and cost-effective outcome."
"Brilliant barrister."
"She is highly capable, practical and client-focused."
"Charlotte John never disappoints."
"She is my go-to for work that has a property element to it. Her drafting work is exceptional and always on the money."
"Charlotte was not only extremely knowledgeable and clear-thinking, but also provided clear and commercially sensible advice that was of the highest standard."
"Her knowledge is terrific." "She is very thorough, responsive, approachable, highly capable and completely client-focused."
"Meticulous in her preparation and immensely capable."
"Highly personable, meticulous and consistently good. Technically proficient and great with clients. She goes the extra mile."
"Her knowledge is encyclopaedic and clients love the thoroughness of her approach."
"I am very impressed with her. I found her to be very confident and self-assured but also realistic."
"Very clever and very committed to her cases. Very personally involved."
Charlotte is also recommended by the Legal 500 for Property and Construction in the Regional Bar South Eastern Circuit, and for Private Client in the London Bar. The directory notes:
"Charlotte is second to none when it comes to getting to the detail of the matter. She is methodical and precise and drafts the most complex documents with grace. She is calm, collected and calculated on her feet." (The Legal 500, 2024, Property and Construction, South Eastern Circuit)
"Charlotte is incredibly hard working and dedicated." (The Legal 500, 2024, Private Client: Trusts and Probate)
"Charlotte is down to earth, personable, and approachable for both instructing solicitors and clients alike. She has a pragmatic approach and is client and solution focused." (The Legal 500, 2023)
"Charlotte is technically among the best, her knowledge of the law is really impressive and second to none. She offers the perfect balance of sensitivity and empathy but pragmatic and realistic advice." (The Legal 500, 2023)
"She displays incredible attention to detail and thoroughness, and understands issues very quickly."
"Is considered and careful in her approach; she is calm with clients and makes well-reasoned arguments to tricky opponents."
Judicial appointments
Deputy District Judge
Publications
Co-editor of Drafting Trusts & Will Trusts (Sweet & Maxwell)
Contributor of Inheritance & Succession chapter to Cohabitation Law & Precedents (Sweet & Maxwell)
Charlotte blogs on private client and property law at Equity's Darling.
Professional associations
Chancery Bar Association
Property Bar Association
Accredited Trusts & Estates Practitioner with STEP (Society of Trusts & Estates Practitioners)
Court of Protection Practitioners Association
Contentious Trusts Association
Qualifications
STEP Diploma in the Administration of Trusts and Estates (England and Wales)
College of Law, Association of Contentious Trusts and Probate Specialists Diploma
BPP BVC (Outstanding, first in order of merit)
BPP GDL (Distinction, first in order of merit)
Sussex University, MA International Relations (Distinction, third in order of merit)
University of Southampton, BA (Hons) Archaeology (First Class, first in order of merit)
Awards
Baron Dr Ver Heyden de Lancey Prize, Middle Temple (best performance in the Bar exams by a student of Middle Temple) (2008)
Diplock Scholar, Middle Temple
John Scott Montague Prize, University of Southampton