Case Analysis: Interactive E Solutions JLT & Anor v O3b Africa Ltd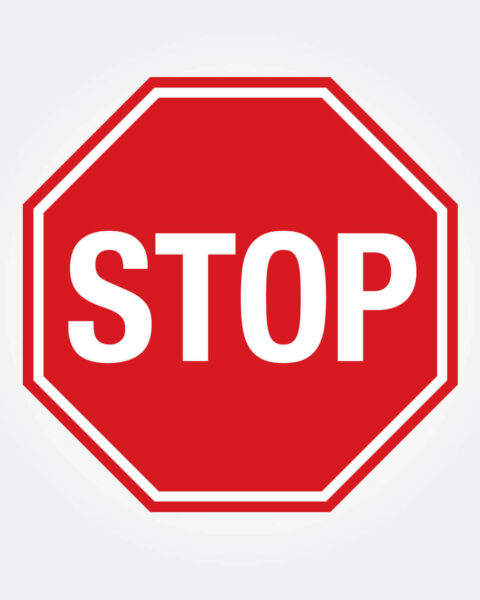 Summary
This is the latest in a line of modern Court of Appeal decisions in relation to exclusion clauses, their proper construction and the manner of their operation. The unusual aspect of this case related to a "carve-out" within the exclusion clause in relation to fraud and how that, in particular, was to take effect.
Background
O3b was a company which provided global satellite services. Interactive provides satellite-based internet backbone infrastructure for fixed line and mobile operators. Pursuant to the
terms of a Master Services Agreement (MSA) O3b was to provide bandwidth to Interactive for onward sale. The MSA provided for a ten-year exclusivity period for Interactive in relation to onward sale. Interactive's obligation to pay was to be triggered by the service of a commencement notice specifying a service commencement date.
That date was defined as:
"… the date set forth in a notice from [O3b] to [Interactive] that the Satellite System has been successfully placed into commercial operation and is ready for Service to commence …".
This was new technology being supplied in testing terrain. One of the concerns for both parties, but particularly Interactive, was to ensure that the system being provided to it met all the necessary regulatory and other state approvals – understandably given that they were to provide internet and other mobile services in northwestern Pakistan. There needed to be lawful intercept compliance which represented the ability of the Pakistani law enforcement agencies to analyse and monitor communications passing through the system. O3b obtained a commencement certificate from the Pakistan Telecommunication Authority and subsequently both served a commencement notice and started invoicing in relation to the provision of services. Interactive refused to pay and consistently asserted that the system could not have been "… successfully placed into commercial operation …" as the system was not lawful intercept compliant. O3b purported to terminate and sued for the fees it contended were due. Interactive did not accept what it contended was a repudiatory breach and claimed specific performance or, alternatively, damages in the sum of approximately US$55m.
Clause 10(c) of the MSA provided that O3b's sole obligation and Interactive's exclusive remedy "… for any cause whatsoever (excluding fraud but including liability arising from negligence)
arising out of or relating to this MSA …" were limited to those set out in ss 6 and 8 of the MSA. Those provided very limited and, for the most part, highly ineffectual remedies to both sides.
Interactive's position was that O3b knew that its system was not lawful intercept compliant; that O3b was not entitled to apply for or rely on the commencement certificate and the application for the commencement certificate was made fraudulently. Further, it was said that O3b knew that any commencement certificate granted would be conditional upon being lawful intercept compliant. Given that O3b knew of its lack of compliance, Interactive contended that reliance on
the commencement certificate as founding a claim for payment under the MSA was also fraudulent. Lewison LJ properly noted that "… most, if not all, of the case is hotly contested".
Interactive's application to amend its Defence to run these fraud points came before Richard Salter QC in the Commercial Court last September. The real question before him was whether or not the only claims that fell outside the scope of the exclusion of liability in cl 10(c) of the MSA were claims where fraud or dishonesty formed the gist of the claim. He answered that question in the affirmative.
The Court of Appeal's decision
The approach to the construction of contracts is not in doubt and was "… comprehensively discussed in Wood v Capita Insurance Services Ltd [2017] UKSC 24". Lewison LJ noted that whilst the historical approach to exclusion clauses had been one of hostility, since at least the introduction of the Unfair Contract Terms Act 1977, they have come to be recognised, in commercial cases at least, as an "integral part of pricing and the allocation of risk". However,
as Briggs LJ (as he then was) recognised in Nobahar-Cookson v Hut Group Ltd [2016] EWCA Civ 128, whilst commercial parties are entitled to allocate risks between them, the court "… must still use all its tools of linguistic, contextual purposive and common-sense analysis to discern what the clause actually means". Lewison LJ concluded:
Given that the clause was concerned with the subject of "liability" that must mean legal liability.
The use of the words "sole obligation" and "exclusive remedies" in respect of "any cause whatsoever" must mean "legal obligation" and "remedies to which Interactive would be entitled as a matter of law".
In that context, "cause" must mean "cause of action" because "Interactive would not be entitled to a 'remedy' except as a result of a cause of action".
The clause continued that the customer acknowledged that it had no "right of recovery for the satisfaction of any cause whatsoever, except for confirmed outages". Again, in this context, "cause" must mean "cause of action" that gives rise to a right of recovery.
The final phrase in the clause provided that: "Nothing in this MSA limits the liability of either party arising from fraud". This, he said, must mean "… liability in relation to which fraud is a necessary averment".
The only workable criterion is whether an allegation of fraud is a necessary ingredient of the legal basis on which a loss is claimed: in other words, whether an allegation of fraud is a necessary averment to support a cause of action.
Insofar as the allocation of risk is concerned, despite appearances to the contrary in the press since, this was not a concern that was either raised on the appeal or argued before the Court of Appeal. It finds itself within the judgment as a comment in passing en route to the interpretation of a clause within the MSA and, unsurprisingly, the Court of Appeal found it easy to approve
previous decisions in this regard. The real question was whether fraud was to take a generic usage or the specific usage eventually found for by the Court of Appeal.
The difficulty for Interactive was that it could not have said that it had been deceived by anything that occurred. It was not able to plead a specific cause of action. Since the outset of the dispute it had contended that it knew, and that O3b knew, that the system was not lawful intercept compliant and as a direct result had not been placed into commercial operation. It was for this reason that the generic construction of the word was proposed – as without it, O3b was in a position to abuse its position with impunity.
Conclusion
Recent decisions have suggested that the courts are more willing than previously to permit the parties to allocate contractual risk between themselves. In this regard, the O3b Africa case in reality gives less guidance than some commentators have suggested since it is so specific on the facts. However, it does suggest that:
it will be important when reviewing "carve-outs" for "fraud" in otherwise unexceptionable exclusion clauses in whatever context (whether commercial, financial or otherwise) to consider what sort of fraud the clause is intended to exclude and the precise circumstances in which such a "carve-out" might come into play.
where an exclusion of legal liability is intended to be all encompassing other than "for fraud", it will be critical to define clearly the nature of the fraudulent conduct which is to be carved out. This is particularly the case if the clause is intended to cover fraudulent conduct in the wider sense so as to prevent a party effectively "getting away" with unethical conduct on the basis of a legal technicality.
This article was originally published for Butterworths Journal of International Banking and Financial Law.
Edward Rowntree acted for Interactive, led by Nigel Jones QC.
Disclaimer
This content is provided free of charge for information purposes only. It does not constitute legal advice and should not be relied on as such. No responsibility for the accuracy and/or correctness of the information and commentary set out in the article, or for any consequences of relying on it, is assumed or accepted by any member of Chambers or by Chambers as a whole.
Contact
Please note that we do not give legal advice on individual cases which may relate to this content other than by way of formal instruction of a member of Gatehouse Chambers. However, if you have any other queries about this content please contact: