James joined Gatehouse Chambers in 2014 and was appointed to Practice Director in 2021. After graduating from Royal Holloway, University of London, James has over a decade of industry experience in barristers' chambers.
James is responsible for the management and development of barristers' practices and the promotion of chambers' specialist practice areas. James works collaboratively to implement Gatehouse Chambers's strategic business plan and lead the strategic direction of the Practice Management Team.
James works closely with the Practice Management Team and the Chief Executive to manage and cultivate client relationships both domestically and internationally. He enjoys collaborating with clients over new opportunities and can advise on the full spectrum of chambers' work and barristers' expertise.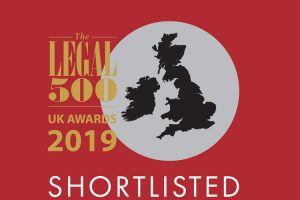 Professional associations
Institute of Barristers Clerks
Qualifications
BA History (Hons) Royal Holloway, University of London (Upper Second Class)
Corporate social responsibility
James takes part in the various charity events for the legal sector and occasionally raises funds when cycling.