Swansea Stadium Management Company v City & County of Swansea, Interserve Construction Ltd [2018] EWHC 2192 (TCC)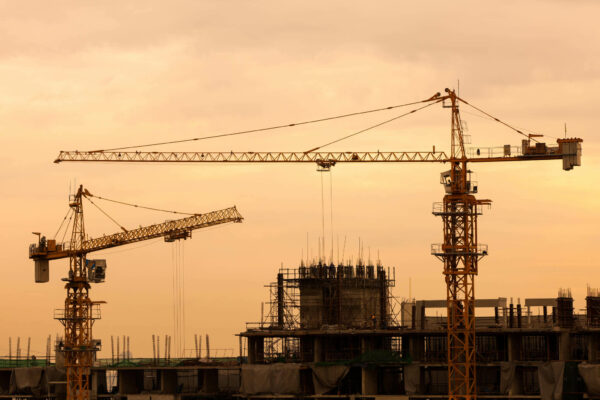 When does a cause of action accrue for breach of an undated collateral warranty executed after the date of practical completion? O'Farrell J has held in Swansea Stadium Management v Interserve Construction [2018] EWHC 2192 (TCC) that a collateral warranty can have retrospective effect even when it fails to specify a commencement or expiry date.
Background
This case is part of an ongoing legal dispute between Swansea Stadium Management and the two defendants, Swansea City Council and Interserve Construction. The dispute relates to alleged defects to works on Liberty Stadium and the subsequent failure to rectify those defects.
In 2004, Swansea City Council employed Interserve Construction, under a contract executed as a deed, to design and build Liberty Stadium. Clause 16.1 provided that,
'When in the reasonable opinion of the Employer the Works have reached Practical Completion…the Employer shall give the Contractor a written statement to that effect, and Practical Completion shall be deemed for all purposes of this Contract to have taken place on the day named in such statement.'
On 1 April 2005, Gardiner & Theobald, acting as agents for Swansea City Council, informed Interserve by letter that the works had reached practical completion at 31 March 2005, in accordance with Clause 16.1.
Swansea Stadium Management were subsequently granted a lease of Liberty Stadium by Swansea City Council on 22 April 2005. They also entered into an undated collateral warranty with Interserve Construction, executed as a deed.
That collateral warranty, inter alia, stipulated that Interserve owed obligations to Swansea Stadium Management for the design and carrying out of the works on Liberty Stadium. It did not, however, have a date of commencement, date of expiry or date in relation to when breaches of the warranty might be deemed.
Proceedings would later be issued by Swansea Stadium Management, on 4 April 2017, alleging damages against both defendants for (i) defective construction and design, and (ii) the subsequent failure to identify and repair those defects. In response, Interserve applied for summary judgment and strike out in relation to the first set of claims on the basis that they fell outside of the limitation period of 12 years.
Decision
It was held by O'Farrell J that the claims for defective construction and design fell outside the limitation period and were therefore time barred. Summary judgment and strike-out was granted.
She addressed two key issues before coming to her conclusion. First, what was the effect of the undated collateral warranty agreement? Second, what was the effect of the deemed completion clause in the contract?
I. Effect of the undated collateral warranty
The date on which the collateral warranty had been executed was disputed between the parties. Swansea Stadium Management submitted that the collateral warranty had been executed by Interserve in 2017. It was argued that even if practical completion had occurred on 31st March 2005, the action did not accrue on that date but on the date when the collateral warranty was executed. There were, in other words, ongoing obligations to perform the building contract subsequent to practical completion.
O'Farrell J rejected this submission. She held that the purpose of the collateral warranty was to give Swansea Stadium Management the same rights that Swansea City Council had against Interserve. The parties must therefore have intended the warranty to have retrospective effect. It follows that the date on which the warranty was executed was immaterial. The action for breach of the collateral warranty accrued on the date of practical completion.
II. Deemed practical completion clause
Swansea Stadium Management also disputed that practical completion occurred on 31st March 2005. It was submitted that practical completion could not have occurred on that date because there were patent defects and outstanding works still to be done at the time.
But as O'Farrell J pointed out, 'the existence of any defects or outstanding works would not prevent the operation of clause 16.' The deemed practical completion clause required only that the employer reached a reasonable opinion that there was practical completion and that written notice of it had been given. The presence of defects was irrelevant. The date of notice provided a conclusive determination of the date when practical completion occurred.
As the date when practical completion was deemed was 31st March 2005, the proceedings issued on 4th April 2017 were past the limitation period of 12 years.
Comment
Swansea Stadium Management did not touch on unexplored territory but affirms the law on two points of interest. First, as was established in Northern & Shell Plc v John Laing Construction Ltd [2003] EWCA Civ 1035, collateral warranties are capable of retrospective effect. This is so, even where the collateral warranty contains no express term as to the date of commencement or expiry period, affirming dicta in Northern & Shell. What matters instead is whether the parties intended the collateral warranty to have retrospective effect or not.
Second, where practical completion is deemed 'for all purposes of the contract,' that deemed date will also apply as the date when an action for breach of a collateral warranty accrues, provided the collateral warranty is coterminous with the underlying contract.
Disclaimer
This content is provided free of charge for information purposes only. It does not constitute legal advice and should not be relied on as such. No responsibility for the accuracy and/or correctness of the information and commentary set out in the article, or for any consequences of relying on it, is assumed or accepted by any member of Chambers or by Chambers as a whole.
Contact
Please note that we do not give legal advice on individual cases which may relate to this content other than by way of formal instruction of a member of Gatehouse Chambers. However, if you have any other queries about this content please contact: