The limit of knowledge: Su v Clarks Platou Futures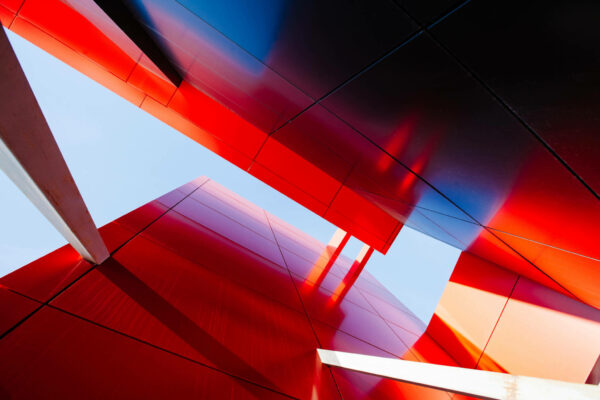 When litigation is successful, the winning party will rarely struggle to identify advisors and employees happy to take credit for the outcome. When litigation fails spectacularly, a company's advisors (and their professional indemnity insurers) may well be less eager to shoulder some or all of the responsibility.
This trite rule of thumb causes difficulties where follow-on professional negligence litigation commences soon after the disaster in question. However, where the unhappy litigant spends some time licking its wounds before returning to the fray, and where the seeds of the disaster were planted early in the litigation, a party may discover the related professional negligence actions are time-barred, on the basis that they ought to have realised the looming disaster more quickly.
Ship (contracts) that pass in the night
Just such a situation occurred in for Su v Clarksons Platou Futures Ltd and another. In July 2008, Mr Su engaged a broker, Clarkson Securities Ltd, to negotiate the sale of a substantial position on the forward market in freight rates by various entities within a group of companies known as the TMT Group. An oral agreement was reached with Lakatamia Shipping Co. Ltd, under which the sellers were obliged to buy back the position approximately one month later.
The timing was far from propitious. The market crashed and a deal that had been structured to provide Mr Su's companies with a very short term liquidity advantage ended up costing US $79 million. Some monies were paid, but the claimant companies issued a claim for US $45 million of outstanding losses, both against the TMT Group of companies and Mr Su personally.
Mr Su hotly contested his personal liability, and the claim resulted in a two week trial before Cooke J (reported as Lakatamia Shipping Co. Ltd and others v Nobu Su and others). Mr Su's performance under cross-examination in that claim did not leave the best impression on the court. The judge noted that "Mr Su rarely answered a question directly", he was "evasive" and had invented a supposedly critical meeting without any adequate explanation. The judge found that, in the round, "he was not a man whose evidence was easy to accept without some contemporaneous document which corroborated it."
This unfortunate performance played its part in the court's decision that there was an overarching personal contract with Mr Su, such that he was personally liable for the additional sums owed.
The professional negligence claim and the limitation issues
Following this disaster, Mr Su turned his ire to his brokers, Clarkson. In November 2015, he issued proceedings in which he alleged, amongst other things, that the brokers' authority was limited to brokering an agreement between the corporate entities, and had acted in breach of its warranty of authority by negotiating a contract that bound Mr Su personally.
This claim was time-barred under contract law, as more than six years had elapsed since the cause of action accrued on 7 July 2008. As such, Mr Su's claim could only proceed if he could rely on section 14A of the Limitation Act 1980.
There are few statutory provisions which are as notoriously difficult to apply as section 14A. This provides claimants with a three year extension period in claims for negligence, commencing from the date of knowledge. Most of the section attempts to unpick the relevant starting date, which is described as the earliest date when a claimant "first had both the knowledge required for bringing an action for damages in respect of the relevant damage and a right to bring such an action."
The proper meaning of this section, along with its application to the facts of any given case, is frequently difficult to establish. The leading authority remains Haward v Fawcett, where each of the five law lords adopted slightly different formulations, and none of them expressly considered constructive knowledge. The Supreme Court has not returned to the issue since, but the High Court and Court of Appeal are regularly troubled by the question of when a party first gains knowledge within the meaning of the statute. In the past two years, there have been 27 reported decisions analysing the issue.
What can you know enough?
A litigant can often know the bare facts of a case but not be able to connect the dots together and realise that they have a cause of action against their advisers. However, section 14A gives little support for such claimants. In Haward at paragraph 9, Lord Nicholls said that a claimant need not be certain he has a claim before time starts running:
"… Lord Donaldson of Lymington MR gave valuable guidance in Halford v Brookes [1991] 1 WLR 428, 443. He noted that knowledge does not mean knowing for certain and beyond possibility of contradiction. It means knowing with sufficient confidence to justify embarking on the preliminaries to the issue of a writ, such as submitting a claim to the proposed defendant, taking advice, and collecting evidence: "Suspicion, particularly if it is vague and unsupported, will indeed not be enough, but reasonable belief will normally suffice." In other words, the claimant must know enough for it to be reasonable to begin to investigate further. "
However, a claimant does need to be able to point the finger at the adviser in question, and have a reasonable belief that the adviser may have been the cause of his loss. At paragraph 11, Lord Nicholls held:
"A similar approach is applicable to the expression "attributable" in section 14A(8)(a). The statutory provisions do not require merely knowledge of the acts or omissions alleged to constitute negligence. They require knowledge that the damage was "attributable" in whole or in part to those acts or omissions. Consistently with the underlying statutory purpose, "attributable" has been interpreted by the courts to mean a real possibility, and not a fanciful one, a possible cause of the damage as opposed to a probable one: see Nash v Eli Lilly & Co [1993] 1 WLR 782, 797-798. Thus, paraphrasing, time does not begin to run against a claimant until he knows there is a real possibility his damage was caused by the act or omission in question."
The facts of this case demonstrate that, even though a claimant may consider the merits of his or her claim are highly uncertain, the court can treat he or she as having sufficient knowledge within the meaning of section 14A.
Mr Su's case was that Lakatamia's allegations caused him to have knowledge following  Cooke J's decision in 2014, where it was established that Mr Su had personal liability.
Yet Mr Su knew some years earlier than this that allegations of personal liability were being levelled against him. By July 2012, he was the subject of a freezing injunction, which meant both that the allegation had been made and that the court had accepted that it amounted to a good arguable case.
The decision might be seen as harsh in circumstances where Mr Su may well have thought (and might have been advised) that the allegation of personal liability was unlikely to succeed. In such circumstances, it is understandable that he may not have wanted to incur the cost of pursuing his brokers. But adopting this viewpoint is to misunderstand the function of the court at the original trial. The court did not impose facts on the parties, but instead made findings of facts and drew conclusions as to the state of affairs in 2008 on the basis of Lakatamia's pleaded case. This outcome had been a real possibility ever since Lakatamia had issued its case and obtained an injunction.
Parties in Mr Su's position could and should respond sooner where they reasonably perceive that the outcome of a case might reveal negligent conduct by an adviser. If they want to avoid costs of parallel proceedings, there remains a possibility of entering into a standstill agreement or issuing proceedings and applying to have them stayed pending the outcome of the primary claim.
This article was first published for Practical Law Dispute Resolution Blog.
Disclaimer
This content is provided free of charge for information purposes only. It does not constitute legal advice and should not be relied on as such. No responsibility for the accuracy and/or correctness of the information and commentary set out in the article, or for any consequences of relying on it, is assumed or accepted by any member of Chambers or by Chambers as a whole.
Contact
Please note that we do not give legal advice on individual cases which may relate to this content other than by way of formal instruction of a member of Gatehouse Chambers. However, if you have any other queries about this content please contact: