What do litigators need for Christmas?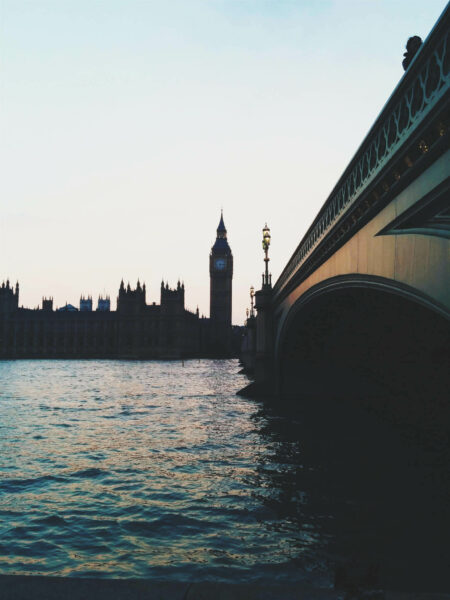 Gordon Exall considers 10 items that should be on every litigator's Christmas list.
1.  EVERY FORM OF TIME MACHINE
Time is precious to us litigators. We live in it. We charge by it. But there is never enough of it, and what we have goes so quickly.
Our first machine has to be able to stretch time (I'm sure this can be done). Preferably before each and every limitation period and court deadline.
Our second machine, of course, is a tardis.  We need to be able to go back in time to be able to say to our clients "don't do that"'; "make a record of that"; "don't sign that", anything to make their litigation easier or prevent it altogether.
Since the tardis can travel forward in time we can also travel to check out the results of our cases.
We may be being greedy in wanting both forms of time machine, but think what we could achieve…
2.  A PROPORTIONOMETER
Along with the ability to travel through time we need something to measure
"proportionality".  This is going to have to be a complex machine.  A machine that can
measures what the courts have failed to define.
The proportionometer  is, doubtless, going to need a lot of designing and testing. We have
to admit that  of all the requests on this list, it is the least likely to be manufactured
successfully.
3.  A MAGIC SMILING ELF TO DEAL WITH ALL PROBLEMS RELATING TO SERVICE OF THE CLAIM FORM
If there is any one thing guaranteed to help litigators sleep well  it is a magic system to deal with everything to do with service of the claim form. The magic elf can deal with the important issues
Where to serve
When to serve
How to serve
Who to serve
With the elf looking after these issues we can be sure that we will give service with a smile.
4. OUR OWN HELICOPTER (PERHAPS FOR OUR CLIENTS AS WELL): THE "LITICOPTER"
With local courts closing down left right and centre, getting to court is likely to be even more of a struggle in future. The vagaries of public transport, traffic and parking could be eliminated by the litigation helicopter. (Working out where to park it whilst we are in court is a matter for another day). The "LitiCopter" will, no doubt, be as resounding a success as the Sinclair C5.
5. A WHOLE YEAR AWAY FROM HAVING TO MAKE ANY FORM OF APPLICATION THAT HAS THE WORD "DENTON" IN IT
This is guaranteed to reduce blood pressure; aid relaxation and generally add to the pleasures and amenities of life.
A year away from Denton will do every litigator the power of good.
6. EXPERT WITNESSES WHO HAVE READ (AND UNDERSTOOD) THE RULES
We will be saved from the criticisms that appear (almost weekly) in the transcripts and reports. Our clients will not have their money wasted because of false hopes given by inaccurate reports. Our time will not be wasted. Life and litigation will be simpler (and cheaper).
(Get a Mark Twain novel as well. He described an expert as "just some guy from out of town")
7. JUST ONE YEAR WHEN THEY DON'T MESS AROUND WITH THE RULES AND COSTS
This may be beyond even Santa's powers.  A brief period – sending the Rules Committee to Lapland to make toys for a year say – will be such a blessing for litigators. Whilst there they can work on the proptortionometer (they should know).
8.  ELASTIC COSTS BUDGETS
Print the budgets on elastic and we can stretch them a bit…  This is another job we can give to the Rules Committee whilst they are in Lapland.
9.  BARRISTERS WHO UNDERSTAND YOUR EVERY CONCERN AND HANG ON TO YOUR EVERY WORD
This service is only available from Hardwicke. If you don't believe us, ask our practice managers and support team.
10. A REST
This is, without doubt, well deserved.  Rest, recuperate, and 2017 will, no doubt, be another challenging and invigorating year. When you open the presents on Christmas day you will know it is going to be a good year.
Disclaimer
This content is provided free of charge for information purposes only. It does not constitute legal advice and should not be relied on as such. No responsibility for the accuracy and/or correctness of the information and commentary set out in the article, or for any consequences of relying on it, is assumed or accepted by any member of Chambers or by Chambers as a whole.
Contact
Please note that we do not give legal advice on individual cases which may relate to this content other than by way of formal instruction of a member of Gatehouse Chambers. However, if you have any other queries about this content please contact: