When will a court order a trial of preliminary issues? (Howard v Chelsea Yacht)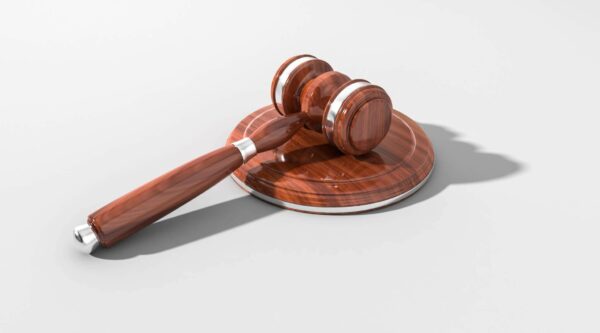 This article was first published by Lexis®PSL on 04 June 2018.
---
Dispute Resolution analysis: This was a hearing to consider whether or not the court should order the trial of a preliminary issue concerning the potential criminal liability of a defendant company. The court found that a trial of preliminary issues should not be ordered. Written by Laurence Page.
Howard & Ors v Chelsea Yacht And Boat Company Ltd & Anor [2018] EWHC 1118 (Ch) (16 May 2018)
What are the practical implications of this case?
This decision contains a short but useful summary of the relevant factors that a court will consider when deciding whether or not to order a trial of a preliminary issue and an example of how these factors are applied.
For the parties, it meant that the claimants successfully opposed the first defendant's application, and means that the threat of potential criminal liability continues to sit over the first defendant pending the final resolution of this case.
What was the background?
Chelsea Reach is close to Cheyne Walk in London. It is a boatyard and location of 61 berths for permanent houseboats. The claimants are the owners of some of the boats located at Chelsea Reach. They are resisting an attempt by the Chelsea Yacht and Boat Company Limited (the Company) to change the charging structure for berths. The Company was previously charging year-to-year licences, but now proposes to charge premiums and grant multi-year leases.
The claimants are challenging the right of the Company to introduce these changes. The Company itself is only permitted to levy charges in accordance with a licence granted to it on 24 May 1989 (the River Works Licence). The claimants allege that any breach of the River Works Licence would be a criminal offence under section 70 of the Port of London Act 1968 (PLA 1968) which states:
'(1) No person shall carry out, construct, place, alter, renew, maintain or retain works unless he is licensed so to do by a subsisting works licence and except upon the terms and conditions, if any, upon which the licence is granted and in accordance with the plans, sections and particulars approved in pursuance of section 66 (Licensing of works) of this Act.
(2) A person who contravenes the provisions of this section or who fails to comply with any term or condition upon which a works licence is granted by the Port Authority shall be guilty of an offence and liable to a fine not exceeding level 5 on the standard scale and to a daily fine not exceeding £50.'
The application principally concerned whether the court should order the trial of a preliminary issue concerning whether or not a breach would amount to a criminal offence, and if so whether the court should exercise its discretion to make such a declaration.
What did the court decide?
The court found that the test of whether to order a preliminary issue is set out in:
Technology and Construction Court Guide, para [8]
Steele v Steele [2001] CP Rep 106, (2001) Times, 5 June where Neuberger J identified ten factors of relevance
The guidance in Lexi Holdings Plc v Pannone & Partners [2009] EWHC 3507 (Ch) at para [4], and
McLoughlin v Jones [2001] EWCA Civ 1743, [2002] QB 1312 where David Steel J set out four principles which the Master summarised as follows:
'(i) Only issues which are decisive or potentially decisive should be identified;
(ii) The questions should usually be questions of law;
(iii) They should be decided on the basis of a schedule of agreed or assumed facts;
(iv) They should be triable without significant delay making full allowance for the implications of a possible appeal.'
The court found that a preliminary trial should not be ordered. Whatever the result of the preliminary issue trial, a second trial would be needed. Depending on the result there would be some cost saving but this would not be substantial. It would also mean significant delays to the case in circumstances where the Company is already bringing a separate summary judgment application concerning the claimants' right to bring the claim.
Case details
 Court: High Court, Chancery Division
 Judge: Master Clark
 Date of judgment: 16 May 2018
Disclaimer
This content is provided free of charge for information purposes only. It does not constitute legal advice and should not be relied on as such. No responsibility for the accuracy and/or correctness of the information and commentary set out in the article, or for any consequences of relying on it, is assumed or accepted by any member of Chambers or by Chambers as a whole.
Contact
Please note that we do not give legal advice on individual cases which may relate to this content other than by way of formal instruction of a member of Gatehouse Chambers. However, if you have any other queries about this content please contact: