Practice overview
Laura is a very experienced and sought-after barrister who specialises in residential and commercial landlord and tenant and property litigation, as well as in social housing. She is recommended for real estate litigation and social housing in Chambers & Prs and Legal 500.
She is described as always looking for "solutions rather than problems" and "taking a pragmatic, commercially minded approach to matters".  It is also noted that she is "compelling and persuasive" in court and has a "steely determination to fight her client's corner". She is also known for being "incredibly impressive on the client care front".
Laura's landlord and tenant litigation practice is extensive including issues relating to possession, notices, long leasehold, AST, service charge and management disputes, dilapidations, 1954 Act claims, forfeiture, rent reviews and pub work. Her practice encompasses all aspects of real estate litigation including TOLATA claims, rights to light, rights of way, easements and covenants, trespass and nuisance and adverse possession. Laura has particularly strong experience dealing with harassment cases, injunctions and guardian occupation.
Laura has significant cross-over experience dealing with property related offences including HMO licensing, rent repayment orders, civil penalty notices, breaches of the environmental legislation, Housing Act 2004 and s21 and s25 Landlord and Tenant Act 1985 service charge claims in the Magistrates Court and FTT. Laura is experienced in private prosecutions and appeals in these matters as well as rates mitigation.
She is regarded as a leading junior for social housing work. She frequently acts for housing associations and local authorities in relation to all aspects of housing law from ASBIs, closure orders, tenancy fraud, possessions, trials and applications, to bigger policy decisions and strategic advice. Her related property expertise sees her instructed in important cases where property law and social housing law overlap.
Laura is a first-rate accredited mediator and really enjoys her role in settling disputes. Additionally, her experience and insight as a mediator means she is an excellent choice as counsel in mediation.
She is regularly instructed in the High Court, Upper Tribunal (Lands Chamber), FTT Property Chamber and County Court and also appears in the Supreme Court and the Court of Appeal.
Laura is at the forefront in training on the changes afoot due to Renters Reform and the Building Safety Act. Laura is the editor of the Gatehouse property team newsletter.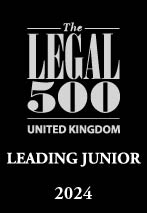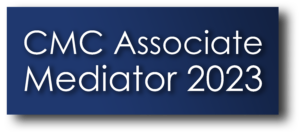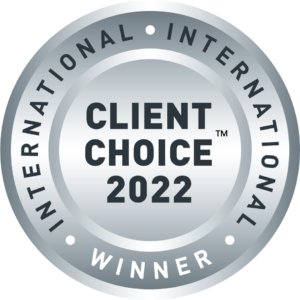 Private client

Trusts including TOLATA

Trusts including TOLATA

Laura has developed a wealth of experience with matters involving trusts.

Laura has a keen interest in and regularly acts for separated cohabitants in relation to the division of the ownership of their property and claims under TOLATA. She published the popular article "It's my house not yours": separating unmarried couples, and the houses they own.

Recent work:

Laura has advised and attended court in relation to a dispute over the beneficial interest in land where one party paid for the property and another was registered as having the beneficial interest.
Acting for one of a cohabiting couple regarding the dissolution of their relationship and property related fall out.
Numerous cases involving TOLATA and claiming (or rebutting) beneficial interests in land, involving orders for sale and equitable accounting.
Laura successful applied to remove a joint freeholder from the freehold title for failure to comply with its trust duties.
Laura was involved in a case where a joint freeholder would not sign the transfer for the other freeholder and using the legal remedied to ensure that this was done so the sale could complete.
Laura acted for a daughter who was sued by her step father for an interest in her first home which he had put money towards. This raised common intention constructive trusts, proprietary estoppel and rectification.
Laura settled a dispute about a relationship breakdown and who has what beneficial interest in the family home.

Court of Protection

Court of Protection

Laura has experience in the Court of Protection including best interests and deprivation of liberty safeguards.

Recent work:

Laura drafted the COP forms for an application in a health and welfare matter.
Laura was instructed to represent a landlord in a property and affairs case.
Laura has experience dealing with hoarding behaviour and obtaining orders to clear properties.
Directory recommendations
Laura is recommended by Legal 500 for Property Litigation and for Real Estate by Who's Who Legal. She is also recommended by both Legal 500 and Chambers UK for Social Housing.
Comments include:
"Laura is a tenacious litigator who leaves no stone unturned. She fiercely fights matters for her clients to ensure that they get the best outcome possible. She is very personable and easy to work with." (The Legal 500 2024, Property Litigation)
"A very committed junior." (The Legal 500 2024, Social Housing)
"Laura has shown capacity to deal with a wide variety of matters with good humour and sensitivity to clients' requirements." (Chambers and Partners 2024, Real Estate Litigation)
"Laura is a pleasure to work with. She is very responsive and gets to the heart of a dispute quickly." (Chambers and Partners 2024, Real Estate Litigation)
"She is both personable and approachable, which makes her great with clients, especially those facing residential property issues and who have limited understanding of the law." (Chambers and Partners 2024, Real Estate Litigation)
"Laura is an intellectual giant with great advocacy skills. She is fearless and succinct in her submissions." (Chambers and Partners 2024, Real Estate Litigation)
"Laura Tweedy is dynamic, commercial and well liked." (Chambers and Partners 2024, Social Housing)
"Laura Tweedy is an excellent, approachable barrister who delivers an exceptional service to her clients. She is very aware of commercial realities." (Chambers and Partners 2024, Social Housing)
"Laura Tweedy is a real star. She is proactive and highly intelligent, with a marvellous combination of approachability and steely determination." (Chambers and Partners 2024, Social Housing)
"Laura Tweedy is a real fighter and always willing to go above and beyond. She uses her legal knowledge combined with fantastic people skills. She is loved by solicitors and their clients alike." (Chambers UK, 2023)
"Laura is particularly good at understanding a case quickly and appreciating the relevant legal arguments. She is very approachable and clients like her." (Chambers UK, 2023)
"Laura is great with clients and is very robust and persuasive in her advocacy. She really fights her corner." (Chambers UK, 2023)
"Laura is totally committed to her clients and fights her cases robustly. She is particularly thorough in her work and considers matters from every angle." (The Legal 500, 2023)
"Laura is incredibly helpful, often going above and beyond." (The Legal 500, 2023)
"She has great customer care skills and looks for solutions rather than problems. A go-to in difficult cases." (Chambers UK)
"Very thorough and practical, she's focused on how to settle cases where possible. Clients talk about her in a very passionate way." (Chambers UK)
"She elicits praise for her deft client-handling and cross-examination skills and makes regular appearances before the Supreme Court and Court of Appeal." (Chambers UK)
"She goes down very well with the clients, knows her stuff and gets the results." (Chambers UK)
"Incredibly impressive on the client care front and very good at getting to the heart of a case. She takes a pragmatic, commercially minded approach to matters" (Chambers UK)
"Persuasive and excellent at pulling the tribunal and opposition to her views." (Legal 500)
"An extremely hard worker absolutely loved by clients for her tenacity, common sense and ease to work with.2 (Legal 500)
'"he always goes that little further to try and better research and prepare a case." (Legal 500)
"She has a no-fuss approach, is well on top of her brief and gives confidence to clients at court." (Legal 500)
"Helpful, efficient and accessible, she goes the extra mile." (Legal 500)
"A compelling and persuasive advocate; nothing is too much trouble for her." (Legal 500)
"She provides commercial advice and has a great rapport with clients, putting them at ease immediately." (Legal 500)
"She has a steely determination to fight her client's corner." Legal 500
Professional associations
Chancery Bar Association
Property Bar Association (Committee Member)
Social Housing Law Association
Association of Women Barristers
Women in Property
Qualifications
BA Hons (University of Durham, St Mary's College)
Master of Jurisprudence (University of Durham, Ustinov College)
Bar Vocational Course (Very Competent) (BPP, Leeds)
ADR ODR Accredited Mediator