Practice overview
Sara is a property and commercial specialist who is equally at home in a domestic or an international context. She brings particular expertise to matters involving insolvency, issues arising in relation to property development and disputes concerning ownership of and rights in land.
Recognised as a leading mediator and maintaining an impressive rate of success, Sara's mediation practice continues to go from strength to strength. She manages to combine a friendly and accessible approach with a keen practical and business sense, regularly dealing with complex factual and legal disputes whilst remaining focused on the practical realities of the situation and helping the parties to find sensible and inventive solutions. A long-standing member of Gatehouse Chambers' Property and Commercial Teams as well as being a founder-member of The Property Mediators, and a particularly highly-regarded advocate whether in court, arbitration, planning hearings, or before the various specialist property and commercial tribunals, Sara brings all of that experience and expertise to bear in her mediation work.
Please see her separate mediation profile.
When not being a barrister or mediating, Sara's time is divided between a range of musical activities, running around muddy fields umpiring women's lacrosse, attempting to improve her rowing technique, and waiting for hope to triumph over despair as a fan of West Ham United.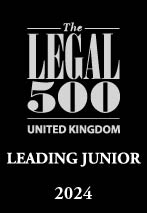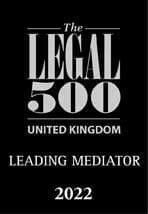 CSR & pro bono
Bar Pro Bono Unit Reviewer
Professional associations
Civil Mediation Council
The Property Mediators
Property Bar Association
Chancery Bar Association
COMBAR
LCLCBA
TECBAR
Publications
Cousins: Law of Mortgages (Sweet & Maxwell, 3rd edition – 2010)
Qualifications
LLB (Hons)
Accredited Mediator
Directory recommendations
Sara is recommended by the legal directories Chambers and Partners and The Legal 500:
"Tenacious and hardworking. She gets into the details of the underlying dispute and works hard to bring parties to an agreement, often staying late into the evening if necessary." (The Legak 500, 2024 Dispute Resolution- Mediators)
"She's marvellous, tough and gets results. She goes the extra mile." (Chambers UK, 2023)
"Sara is very smooth, keeps things on track and maintains client trust very well." (Chambers UK, 2023)
"She's not afraid of passing judgements on the merits of a particular case. You absolutely  need that, so she's a good facilitator of settlement." (Chambers UK, 2023)
"A magnificent mediator, who is capable of cracking the hardest of disputes, and has many years of top-level property law experience behind her." (The Legal 500)
"Sara Benbow of Gatehouse Chambers enjoys a strong profile in commercial and property mediation. Her practice has a national footprint" and "Sara is approachable and practical, and gives reality checks in a constructive way." (Chambers UK)