Fundamental Dishonesty Update September 2021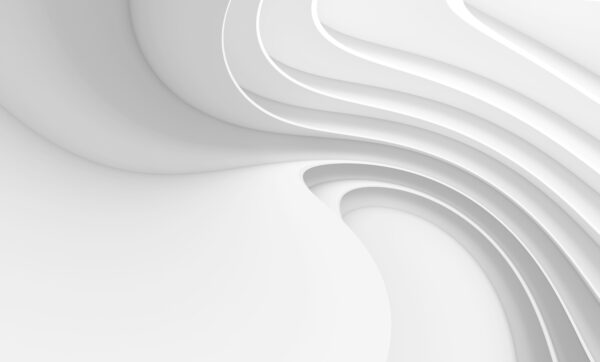 Fundamental Dishonesty Update September 2021
Almost three quarters of the way through 2021 and there has already been a clutch of cases dealing with fundamental dishonesty (referred to as "FD"). Here is my round-up to make sure you're not missing out.
The difficulties of appealing findings about FD
Two cases illustrated the difficulties in appealing issues of FD which often turn on the claimant's credibility and the first instance judge's findings of fact in that respect.
In Walkden v Drayton Manor Park [2021] EWHC 2056 (QB) the claimant appealed a finding of FD made against him. The claimant claimed £1.5M but received only £17,600 at trial, HHJ Murdoch having found that the claimant had dishonestly exaggerated his injury and symptoms. The grounds of appeal were wide-ranging but, fundamentally, amounted to an appeal of findings of fact.  Mrs Justice Tipples summarised the law as to appealing findings of fact as follows: "An appellate court must not interfere with a trial judge's findings of fact, unless it is compelled to do so.  That applied not only to findings of primary fact but also to the evaluation of those facts, and the inferences to be drawn from them.  An appellate court will interfere with findings of fact made by a trial judge only if it is satisfied that his decision cannot reasonably be explained or justified." She helpfully set out the various case law as to those points.  On that basis, every ground of appeal was dismissed as it was apparent that the HHJ Murdoch had carefully considered all of the evidence, determined the weight to be attached to it and come to reasonable conclusions[1].
Michael v IE & D Hurdford Lt (TA Rainbow) [2021] EWHC 2318 QB was another example where the appeal court declined to overturn the findings of the first instance judge, Mr Recorder Cameron, this time that the claimant was not The appellants had made specific arguments on dishonesty at trial, based on inaccurate schedules of loss and disclosure statements signed by the claimant.  For example, the claimant claimed £800 for 8 physiotherapy sessions at £100 each, but in oral evidence confirmed he had only attended one physiotherapy session. When challenged about this his answers were a lot of "I don't know…  you're confusing me … etc".  The Recorder found that the claimant was rather a poor historian and "clearly unfamiliar with parts of his witness statement…" but essentially, not fraudulent.  He had happily volunteered information that did not assist his claim and the explanation for the discrepancies in his evidence laid with the way his evidence had been prepared.
The appellant, understandably aggrieved by this outcome, appealed on the basis that the appeal was not so much against a specific finding of fact, but of an evaluation of the evidence, such as the Court of Appeal described in Re Sprintroom: Prescott v Dr Potamianos & Anor [2019] EWCA Civ 932 at [76]: "So, on a challenge to an evaluative decision of a first instance judge, the appeal court does not carry out a balancing task afresh but must ask whether the decision of the judge was wrong by reason of some identifiable flaw in the judge's treatment of the question to be decided, "such as a gap in logic, a lack of consistency, or a failure to take account of some material factor, which undermines the cogency of the conclusion"."
Mrs Justice Stacey disagreed with that approach and considered that the appeal was of a finding of fact. In those circumstances, a very clear case was required (such as in Molodi) for an appellate court to overturn the conclusions of the trial judge who had seen and heard the evidence.  She also stated at [49]: "It is too bold a submission to assert that an inaccurate pleading or defective disclosure statement is synonymous with the respondent's fundamental dishonesty. The test for dishonesty is that set out in Ivey cited above… There may also, of course, be cases where signing an inaccurate witness statement, statement of case or disclosure statement will be evidence of dishonesty, such as in LOCOG v Sinfield and Roberts v Klesson but it does not automatically follow. In this case the respondent was able to provide an honest explanation."
Findings of fundamental dishonesty
Surveillance and social media revealed the truth in Iddon v Warner [2021], a clinical negligence case heard by HHJ Sephton QC sitting as a Deputy Judge of the High Court. The claimant alleged her GP missed a diagnosis of breast cancer and she was left with chronic debilitating pain as a result.  A main part of her claim was that she used to be a keen open water swimmer but could not now return to her hobbies.  A review of social media showed references to open water swimming and participation in organised swimming and running events. The claimant initially explained that although she had applied to enter some events, she realised she could not participate and her place was taken by her friend (this account was supported by a witness statement from her husband and an unsigned witness statement from the friend). However, in cross examination, she admitted that this account was untrue.  This, and other evidence such as surveillance evidence, caused HHJ Sephton QC to find that she was FD and he dismissed her claim.  He would have awarded her £70,050 compared to her claim which was put at over £900,000.
The supplemental judgment of HHJ Hedley in Sudale v Cyril John [2021] heard in Leicester County Court was interesting as it considered whether the conduct of the defendant was a relevant factor to take into account when considering whether there will be significant injustice in dismissing the claim.  The claimant was employed by the defendant when he fell from a scaffold tower sustaining injuries.  Having seen surveillance footage the HHJ Hedley found that the claimant was fundamentally dishonest and s. 57 of the 2015 Act was engaged. The claimant alleged that the defendant's witness had been dishonest in his evidence as to whether the wheels of the scaffold tower had been fully engaged or not.  HHJ Hedley found that neither the witness nor the defendant had been dishonest, whether fundamentally or not. However the main point was that the focus of s.57(2) was whether the claimant would suffer substantial injustice as a result of being deprived of his damages, rather than whether the operation of the section would produce an unjustified benefit to the defendant.  The subsection did not bring into play a balance of injustice to the parties but a consideration of injustice to the claimant alone (at paragraph [25] of the judgment).
To plead or not to plead?
Pleading FD, or not, is often a contested issue. In the latest instalment of Mustard v Flower, a case that is proving to be a rich source of interlocutory judgments, Master Davison[2] denigrated the practice of making a contingent or speculative plea of FD in a Defence.
Master Davison reviewed the authorities on pleading FD and concluded that:
It is open to the trial judge to make a finding of FD whether that has been specifically pleaded or not.
The factors governing whether the trial judge would entertain it are as set out in Howlett namely whether the claimant has been given adequate warning or notice of the issues raised and an opportunity to deal with it.
Until the party has given evidence and been cross examined, neither the defendant nor the judge may be in a position to make conclusions about a party's honesty. As it would not be proper for the defendant's legal representatives to allege FD based upon a mere suspicion, in many cases it is not practical or proper to require a defendant to have made such an allegation prior to trial.
However, where there is a proper basis for a plea of FD and the defendant intends to apply under S.57, then, subject to the direction of the judge dealing with case management or the trial judge, this should ordinarily be set out in a statement of case or written application at the earliest opportunity.
Permission was refused for the provisional plea proposed[3]. Although the Master said that this could be seen as simply giving the claimant fair warning, he refused permission because:
The proposed amendment served no purpose as the defendant can make a s.57 application without foreshadowing it in a pleading;
At the present time, the plea of FD did not have real prospects of success on the current evidence;
It caused prejudice to the claimant as it had to be reported to her legal expenses insurers.
Interestingly, the Master allowed the rest of the amended pleading about exaggeration[4] because it allowed the defendant to explore these matters at trial.
In another permission to amend Defence case, Covey v Harris [2021] EWHC 2211 QB, Mr John Bowers QC sitting as a Deputy Judge of the High Court gave permission to the defendant to amend its Defence to plead a positive case of FD as its primary case with an alternative case that the claimant has exaggerated her symptoms. The Judge noted that FD did not have to be pleaded at all, "..but it seems in-keeping with the overriding objective that the parties should know the liniments of the case they have respectively to meet in advance of the relevant hearing."
Fundamental dishonesty does not discriminate
Some recent cases have shown that litigants in person and young people are not immune to a finding of FD being made against them.
Smith v Haringey LBC [2021] EWHC 615 (QB) was another claim where a litigant in person has had their claim dismissed due a finding of FD following disclosure of surveillance[5]. Here, surveillance evidence contradicted the claimant's claims of restrictions and limitations due to the accident. Master Cook found that although the claimant had spinal pain, this was as a result of her degenerative condition and nothing to do with the accident giving rise to the claim. The claimant was well aware of this, it having been explained clearly by the orthopaedic experts, but she deliberately exaggerated her disability to the court and to the experts to support her claim for loss of earnings.
In Hogarth v Marstons PLC [2021], a short decision of Mr Recorder Willetts in the County Court at Torquay, the claimant, who was 14 when she fell in a pub, was found to have been FD. The Recorder found that her evidence as to whether she was running at the time of the accident was not accurate but it was dishonest exaggeration of matters reported to the medico-legal expert and claims for special damages that were not incurred or did not happen that gave a basis to dismiss for FD.
Conclusion
FD continues to be a serious issue in many cases. The takeaway points from the latest FD cases reviewed are:
Appealing a finding of FD, or a finding that there is no FD, will be very difficult as it amounts to an appeal of findings of fact;
Although FD does not need to be pleaded, if the defendant has the grounds to plead a positive case of FD, it should do so at the earliest opportunity. However, contingent pleas in Defences are not to be encouraged;
A defendant's dishonesty is not relevant to the "substantial injustice" test;
Surveillance and social media remain important tools in the defendant's armoury which claimants should be aware of;
Litigants in person and claimants who were injured as children are not immune from findings of FD.
---
[1] To read more about this case, read Emma Zeb's article here: https://gatehouselaw.co.uk/walkden-v-drayton-manor-park-emma-zeb-looks-at-the-recent-high-court-appeal/
[2] [2021] EWHC 846 (QB)
[3] "In the event that the Court finds that the Claimant has consciously exaggerated the nature and/or consequences of her symptoms and losses, the Third Defendant reserves the right to submit that a finding of fundamental dishonesty (and the striking out of the claim pursuant to section 57 Criminal Justice and Courts Act and/or costs sanctions including the disapplication of QOCS) is appropriate."
[4] Which included "The Claimant's accounts of the RTA and its immediate aftermath, and the nature and severity of her symptoms both before and after the accident have varied over time, are unreliable and are in issue. They have been exaggerated (or in the case of her pre-RTA history minimised) either consciously or unconsciously – the Third Defendant cannot say which absent exploring the issues at trial."
[5] See also: Garraway v Holland & Barrett Ltd [2020] 3 WLUK 582, Brighton County Court HHJ Simpkiss
Disclaimer
This content is provided free of charge for information purposes only. It does not constitute legal advice and should not be relied on as such. No responsibility for the accuracy and/or correctness of the information and commentary set out in the article, or for any consequences of relying on it, is assumed or accepted by any member of Chambers or by Chambers as a whole.