Key changes in new Practice Direction: Insolvency Proceedings (2018)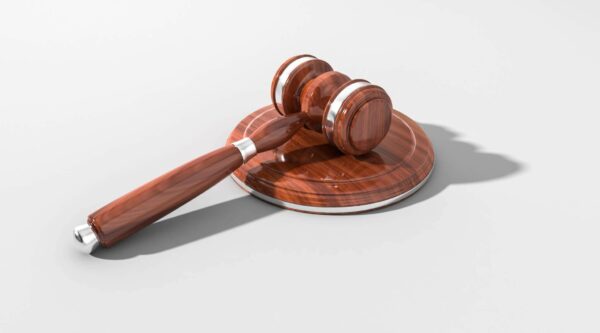 The long-awaited new Practice Direction – Insolvency Proceedings (PDIP), which came into force on 25 April 2018, has now brought procedure into line with the changes introduced by the significant amendments to the Insolvency Act 1986 (the Act) introduced last year and the Insolvency (England and Wales) Rules 2016 (IR 2016), as amended.  This has finally brought to an end the agonisingly long period (over 12 months) in which the provisions of the previous Practice Direction have been at odds with the Act as amended and IR 2016.
In addition to various modifications that were required to align procedure with IR 2016, the PDIP has also had to take account of other changes, most notably those brought about with the introduction of the Business and Property Courts, the Practice Direction associated with that, the changes to the Chancery Guide and the recent changes in the nomenclature of the Insolvency and Company Court Judges (ICC Judge(s); formerly High Court Bankruptcy Registrars).  Many of the changes are relatively straightforward and no more than a simple realignment.  We believe, however, that there are a few points of note in the PDIP worthy of slightly more careful attention.
Distribution of business
1. The categories of applications which must be listed before a High Court Judge are narrower under PDIP – only applications for committal for contempt, freezing orders, search orders and ancillary orders under CPR 25.1(1)(g) must be listed before a High Court Judge (paragraph 3.3).
2. ICC Judges can now hear (paragraph 3.4):
Administration applications.
Injunction applications (other than those listed above), including applications to restrain presentation or advertisement of petitions.
Applications for the appointment of provisional liquidators.
3. A district judge in a County Court hearing centre with insolvency jurisdiction may hear applications to set aside statutory demands, unopposed creditors' winding-up petitions or unopposed bankruptcy petition (referred to as "Local Business").  Other insolvency applications issued in a County Court are required to be transferred to be heard by a district judge in the relevant District Registry or an ICC Judge in the Royal Courts of Justice (paragraph 3.7-3.8).
4. Some of the categories of application which may be dealt with by court officials in the RCJ have changed – for details see PDIP paragraphs 10.1 and 13.1.
Electronic filing
5. PDIP provides clarification on the application and effect of electronic filing under the Electronic Practice Direction 51O in certain proceedings.
Electronic filing may not be used for notices of appointment of administrators filed outside court hours. Notices of appointment taking place outside business hours must continue to be filed in accordance with rule 3.20 and 3.22 IR 2016 (paragraph 8.1).
Unfortunately no light is shed upon the vexed question of how to comply with IR 2016 r 3.24(1)(j) or 3.25(2)(k) – the requirement in a notice of appointment filed by the company to state the "date and time of the appointment" (when read in conjunction with paragraph 31 of Schedule B1 to the Act).
Winding up petitions and bankruptcy petitions filed electronically will not be treated as being presented until the Court fee and Official Receiver's deposit is paid.  Until such time as the deposit is paid the petitions will be marked "private" and will not be available for inspection.  If the deposit and fee are not paid with 7 days the petition will not be accepted (paragraphs 9.3 and 12.4).
Appeals
6. The PDIP sets out a new regime in relation to the procedure on appeals.  For the most part, these provisions are designed to accommodate the changes that were introduced shortly before IR 2016 and were then incorporated into r 12.59 and Schedule 10 to IR 2016 in relation to the destination of appeals in corporate insolvency.   However, in one respect the changes introduced by the new provisions of PDIP go beyond those set out in IR 2016 and in fact contradict them.
a) Whereas r 12.59(4) of IR 2016 explicitly includes within the definition of each level of the judiciary "a person appointed to act as a deputy for any person holding that office", paragraph 17.5 of PDIP specifically excludes the possibility of appeals (and, perhaps less controversially, applications for permission to appeal) being heard by deputy Judges (either Deputy High Court Judges or Deputy ICC Judges): paragraphs 17.5(2)-(3); 17.5(7)-(9).
b) There is a similar restriction in relation to applications for permission to appeal in personal insolvency (paragraph 17.2(3)), but not in relation to appeals themselves (17.2(4), which might otherwise have clashed with s 375(2) of the Act (at least as normally understood).
c) Although it may be surmised that these additional elements were introduced to ameliorate the otherwise potentially odd effects that might have arisen on the new routes of appeal in corporate insolvency, neither this rationale nor the jurisdictional authority to impose these restrictions are made explicit.  It remains to be seen how this plays out in practice.
7. There is some further useful guidance on where to file in each case in PDIP paragraph 19.
8. There is also some welcome clarification provided for the nature of "appeals" under s 263N(5) of the Act against the decision of the adjudicator.  In line with the decision of (then) Chief Registrar Baister in Re Budniok [2017] EWHC 368 (Ch), these are to be treated as the first hearing of the matter (i.e. not a "true appeal") and no permission is required (paragraph 17.3).
Disclaimer
This content is provided free of charge for information purposes only. It does not constitute legal advice and should not be relied on as such. No responsibility for the accuracy and/or correctness of the information and commentary set out in the article, or for any consequences of relying on it, is assumed or accepted by any member of Chambers or by Chambers as a whole.
Contact
Please note that we do not give legal advice on individual cases which may relate to this content other than by way of formal instruction of a member of Gatehouse Chambers. However, if you have any other queries about this content please contact: