Losing out on loss of bargain when terminating in reliance upon contractual rights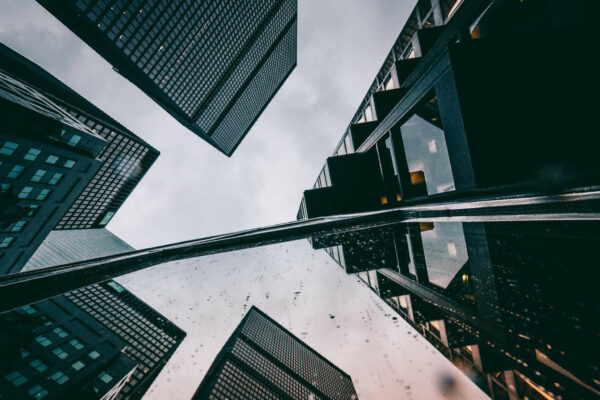 This article was first published in the Practical Law Construction Blog.
In the wake of the Carillion insolvency, many sub-contractors are likely to be investigating their rights to terminate their contracts with a now defunct main contractor. Looking for a clean break, they may be tempted by the explicit termination rights that standard form building contracts often contain, and that may be deployed in the event of main contractor insolvency.
On the surface, terminating appears as simple as writing to the liquidator citing the relevant provision, and declaring the contract to be at an end. However, a potential trap awaits the unwary. Unwitting sub-contractors may inadvertently forfeit any right to claim loss of bargain damages, that is, the loss of profits that would have been made had the contract carried through to completion. This is potentially a highly lucrative right, particularly if the sub-contractor is at the start of a multi-year project that was expected to generate significant future earnings.
This result arises from the case of Phones 4U Ltd (in administration) v EE Ltd.
Phones 4U Ltd (in administration) v EE Ltd
In Phones 4U Ltd (in administration) v EE Ltd, the relationship between the parties was governed by a Trading Agreement, under which Phones 4U would retail mobile phone contracts and services provided by EE. After Phones 4U resolved to appoint administrators, EE wrote to Phones 4U terminating the Trading Agreement. In its termination letter, EE referred to clause 14.1.2 of the Trading Agreement, which entitled either party to terminate:
"… if the other party is unable to pay its debts… or takes any steps… to: appoints [sic] an administrator, receiver or manager over all of any part of that other party's business undertakings or assets."
Phones 4U brought a claim against EE for significant sums due in respect of EE contracts that had been sold prior to termination. EE counterclaimed, alleging that Phones 4U's cessation of trading amounted to a repudiatory breach of contract, and seeking damages for the loss of bargain thereby caused.
Phones 4U sought (and obtained) summary judgment on EE's counterclaim. The court accepted that, having terminated the contract by reference to a contractual right, it did not remain open to EE to claim damages for loss of bargain. Giving judgment, Andrew Baker J said:
"The loss of bargain damages claim requires EE to show that the termination of the contract, which created the loss of bargain, resulted from the repudiatory breach or renunciation by Phones 4U that it is presently to be assumed EE might prove at trial. That in turn requires EE to show that the contract was terminated by its exercise of its common law right to terminate for that breach, respectively that renunciation… If, as Phones 4U says, EE's termination letter communicated only a termination under clause 14.1.2 independent of the repudiatory breach or renunciation now alleged, then the contract was not terminated at common law for repudiation. That it could have been so terminated (if EE makes good its allegation of repudiation) cannot be used to re-characterise the facts."
What makes this result particularly surprising is that EE's termination letter included the following very broad wording reserving its rights as regards other remedies available for breach etc:
"Nothing in this notice shall be construed as a waiver of any rights EE may have with respect to the agreement…  Without limiting the generality of the previous sentence, nothing herein shall be deemed to constitute a waiver of any default or termination event, and EE hereby reserves all rights and remedies it may have under the agreement…"
This wording, it was held, is beside the point. The fact that EE reserved its rights in respect of other breaches does not mean that it has exercised them. In fact, it negates any such suggestion. Termination for breach is an essential element of the loss of bargain claim: once the contract had been terminated for some other reason, EE could not:
"… re-characterise the events after the fact and claim that it terminated for breach when that is simply not what it did. Nor can it say that it treated Phones 4U's renunciation (as now alleged) as bringing the contract to an end when that, again, is just not what actually happened."
What does this mean for sub-contractors considering terminating contracts with insolvent main contractors?
If there is potential for a significant loss of bargain claim arising from future breaches, it may be preferable to "wait and see" rather than rushing to terminate the contract.
If a contract is to be terminated, careful consideration should be given to the basis on which this is to be done, and what rights might be foregone as a result. In particular, parties should not simply rely on broad position-reserving statements, as these may not ultimately afford the protection of rights that they appear to give.
Disclaimer
This content is provided free of charge for information purposes only. It does not constitute legal advice and should not be relied on as such. No responsibility for the accuracy and/or correctness of the information and commentary set out in the article, or for any consequences of relying on it, is assumed or accepted by any member of Chambers or by Chambers as a whole.
Contact
Please note that we do not give legal advice on individual cases which may relate to this content other than by way of formal instruction of a member of Gatehouse Chambers. However, if you have any other queries about this content please contact: