Money, money, money – costs recovery through forfeiture cost clauses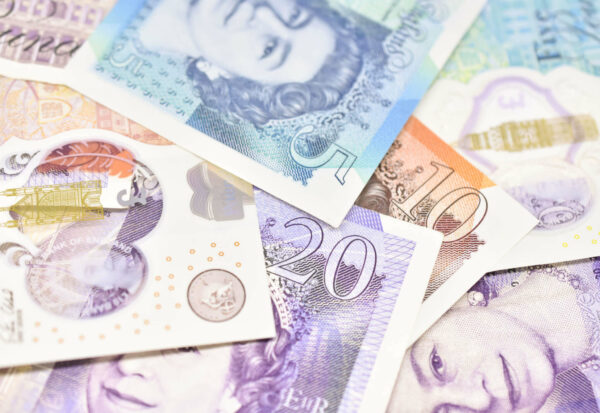 Most modern leases provide for the recovery of legal costs from defendant tenants and it is a rare case where there is no contractual cost recovery mechanism whatsoever. However, cost recovery clauses vary and, in my experience, leases rarely provide for full indemnity costs to be recovered from the tenant. Instead, the most common cost recovery provision relied on by landlords reads as some version of the following:
"to pay to the Lessor all costs charges and expenses at any time during the said term incurred by the Lessor in or in contemplation of any proceedings in respect of this Lease under Sections 146 and 147 of the Law of Property Act 1925…"
Although the clause above refers to forfeiture proceedings under s146, it is relevant to claims for the recovery of service charge debt as, pursuant to section 81(1) Housing Act 1996, a landlord cannot exercise a right to forfeit a lease for non-payment of service charges, including the service of a s146 notice, until such time as the First-tier Tribunal, a court or an arbitrator have determined that such sums are payable or the tenant admits as such.
This difficulty with the wording of clauses such as this was partly resolved by the Court of Appeal in the now well-known decision of Freeholders of 69 Marina, St Leonards-on-Sea v Oram [2011] EWCA Civ 1258. The costs recovery provision in the long-leases in question provided for the recovery of legal costs incurred by the landlord 'incidental to the preparation and service of a notice under Section 146 of the Law of Property Act 1925 or incurred in or in contemplation of proceedings under Section 146 or 147 of the Act.' The Court of Appeal held that, given that a determination is first required before a lease can be forfeit for non-payment of service charges, the landlord's legal costs of proceedings taken to obtain such a determination were 'incidental to the preparation of a notice under Section 146' and therefore recoverable from the tenants.
However, the Court of Appeal did not go as far to suggest that any proceedings for the recovery of unpaid service charges would result in an automatic ability to recover legal costs and it remains the case that a landlord seeking to rely on a forfeiture costs clause will need to be able to demonstrate that, at the time of expenditure, the landlord was contemplating forfeiture of the lease. But what exactly does 'in contemplation' mean and how does a landlord demonstrate it?
In Barrett v Robinson [2014] UKUT 322 (LC), in deciding that legal costs incurred in the First-tier Tribunal were not recoverable under a forfeiture costs recovery clause, the Upper Tribunal noted that there had been nothing in the landlord's statement or correspondence from his solicitors which in anyway suggested that forfeiture of the lease in question was intended.  Moreover, the sums outstanding in Barrett amounted to £301.91, falling below the prescribed minimum amount of £350 in s167(1) of the Commonhold and Leasehold Reform Act 2002 and the Rights of Re-entry and Forfeiture (Prescribed Sum and Period) (England) Regulations 2004 and therefore the sum sought could not have been used to forfeit the lease in question.
Then, in Willens v Influential Consultants Ltd [2015] UKUT 0362 (LC), the Upper Tribunal considered again whether forfeiture was in the contemplation of a landlord at the time County Court proceedings were issued. The tenant relied upon Barrett to contend that forfeiture was not contemplated as pre-action correspondence made no reference to forfeiture when threatening the issue of proceedings. However, the landlord satisfied the Upper Tribunal that it had a clear intention to pursue forfeiture by disclosing an email sent to its solicitors in which express reference is made to proceedings being pursued and a claim for possession being issued following the service of a s146 notice. The fact that the landlord's solicitors had failed to reference forfeiture in pre-action correspondence did not detract from the clear instructions given to them by the landlord.
The clear message to take from these decisions is that the mere fact that a landlord is seeking to recover outstanding service charge arrears does not grant it an automatic right to recover its costs if attempting to rely on a clause similar to the ones set out previously and landlords should be prepared for the County Court or First-tier Tribunal to challenge whether forfeiture was contemplated at the time of incurring legal costs.
In order to minimise the risk of a successful challenge from the court and/or tribunal, pre-action correspondence should expressly reference the intention of the landlord to seek forfeiture of the lease. Although the lack of reference to forfeiture in pre-action correspondence in Willens did not prevent the recovery of the landlord's legal costs, it did result in the landlord having to disclose privileged correspondence to his solicitors in order to satisfy the tribunal that forfeiture was intended.  Similarly, statements of case can reference that proceedings are being issued as a precursor to s146 proceedings but be prepared to be able to justify such a claim if required.
In addition to the points raised above, landlords now also need to be alert to the new provisions of s131 Housing and Planning Act 2016 which provides tenants with the ability to apply for an order reducing or completely extinguishing any liability to pay administration charges relating to legal costs. Upon a tenant's application, courts and tribunals then have a discretion to prevent the recovery of legal costs as an administration charge if deemed 'just and equitable' to do so.
The power granted in s131 is similar to that afforded under s20C Landlord and Tenant Act 1985 and applies to administration charges incurred after 6 April 2017. However, unlike s20C orders which prevent a landlord from recovering any costs through the service charge mechanism, s131 gives the courts and tribunals a wide discretion to make whatever order they deem appropriate which could be a partial reduction or total extinguishment of liability.
It remains to be seen how such application will be treated and to what extent the courts will consider it 'just and equitable' to grant such an order but I anticipate that s131 orders could become routine, especially in cases where legal costs incurred in pursuing service charge debts are vastly disproportionate to the debt in question.
Disclaimer
This content is provided free of charge for information purposes only. It does not constitute legal advice and should not be relied on as such. No responsibility for the accuracy and/or correctness of the information and commentary set out in the article, or for any consequences of relying on it, is assumed or accepted by any member of Chambers or by Chambers as a whole.
Contact
Please note that we do not give legal advice on individual cases which may relate to this content other than by way of formal instruction of a member of Gatehouse Chambers. However, if you have any other queries about this content please contact: