The continued importance of the rule in Henderson v Henderson (Churchil Ltd v The Open College Network South Eastern Region)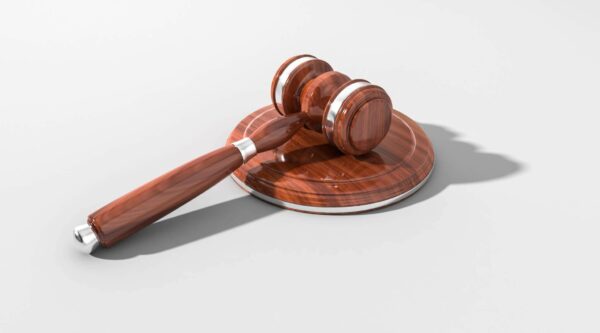 Dispute Resolution analysis: This decision of Nicklin J illustrates the ongoing and increased importance of the now 175-year old decision of Sir James Wigram VC in Henderson v Henderson 3 Hare 100. Henderson v Henderson is a case which is regularly cited in proceedings in a diverse range of courts and tribunals and, in light of the increased numbers of cases involving litigants in person (LiPs), it represents a key weapon for litigants having to deal with misconceived and duplicative proceedings. By contrast, Nicklin J's judgment demonstrates how limited the scope is for striking out a claim on the basis that it has been issued out of time.
Churchil Ltd v Open College Network South Eastern Region Ltd (trading as Laser Learning Awards) [2018] EWHC 457 (QB)
What are the practical implications of this case?
This decision demonstrates, as much as anything else, the immense difficulties faced even by intelligent and diligent LiPs in navigating the increasingly complex world of civil procedure. The rule in Henderson v Henderson offers a powerful weapon for litigants faced with misconceived and duplicative proceedings in respect of broadly the same facts. The fact that the party bringing those proceedings has been genuinely mistaken and has acted in good faith is no bar to a strike-out application where the claims brought in the later proceedings could and should have been brought in the earlier proceedings. By contrast, using limitation arguments to strike out a claim is more difficult. In those circumstances, an application for summary judgment under CPR 24 seems to be by far the better course of action.
The rule in Henderson v Henderson
The rule in Henderson v Henderson is a shorthand for the legal proposition that a party is expected, indeed required, to present their entire case during the course of legal proceedings. The act of raising a line of argument in subsequent proceedings which could and should have been raised in the earlier proceedings constitutes an abuse of process and leaves the subsequent proceedings vulnerable to a strike-out application.
What was the background?
The Open College Network South East Region (OCN) is a regulated entity authorised to offer licence-linked qualifications in the security sector. It is one of only eight bodies who, at present, are able to award entities such as Churchil Ltd (Churchil) an approval to offer training and qualifications to customers. In January 2015, OCN approved Churchil to provide training and qualifications for a five-year term pursuant to a written agreement (the Agreement).
In April 2015, OCN terminated the Agreement, citing various breaches by Churchil. A few days later, Churchil, acting through and represented by a director without legal qualifications, (CO), issued proceedings in Lambeth County Court seeking damages in the sum of £4,480 and an injunction, reversing the decision to revoke Churchil's approval to offer qualifications.
The interim injunction application was adjourned and, in the meantime, Churchil issued a second County Court claim in respect of essentially the same matters. OCN succeeded in having that second claim struck out as an abuse of process.
In February 2016, a hearing took place at which the defendant failed (as a result of an apparent mix-up) to attend. Judgment was entered against the defendant in the sum of £4,480. The injunction application was adjourned generally with liberty to restore.
By June 2017, following a series of further hearings, the position was that Churchil had the benefit of judgment in the sum of £4,480, but alleged that it had a further breach of contract claim for substantial damages and a defamation claim which remained to be determined. Churchil alleged that these claims had been included within its Particulars of Claim, however, this argument was rejected by HHJ Wulwik at a hearing in October 2017.
In response, Churchil issued a further claim, this time in the High Court, seeking damages for defamation. OCN applied to strike out the High Court action on the basis both that it was an abuse of process under the Henderson v Henderson principle and on the basis that the defamation claim was time-barred.
What did the court decide?
The defendant's application succeeded on the first ground (Henderson v Henderson) but failed on the second ground (limitation).
Nicklin J was plainly sympathetic to the difficulties CO faced as a non-lawyer in his efforts to conduct this litigation on the part of Churchil. He said in giving judgment that CO, 'is clearly an intelligent man, but the twists and turns of this litigation and the legal consequences of the various decisions and orders are perhaps difficult for a non-lawyer to appreciate fully'.
Nicklin J seems to have accepted that Churchil genuinely believed it had raised all the claims it needed and intended to raise in the first County Court proceedings. HHJ Wulwik had already concluded however, that it had failed, in fact, to bring the defamation claim in the County Court action. Nicklin J proceeded, therefore, on the basis that Churchil had made a mistake in failing to bring the defamation claim on the first possible occasion.
Although this failure appeared to Nicklin J to have been a mistake by an intelligent LiP, he was satisfied that it constituted an abuse of process within the scope of the rule in Henderson v Henderson for Churchil now to bring it by way of the High Court action. Churchil could and should have included the defamation claim within its Particulars of Claim in the County Court. It would be oppressive for OCN now to have to defend a second set of proceedings in respect of the same (or substantially the same) facts.
The Judge took rather a different view on OCN's alternative pleaded ground for strike out. OCN claimed that the High Court action had been issued 15 months outside the statutory limitation period for defamation claims of one year. Churchil's response to this observation had been to seek to disapply the period of limitation using section 32A of the Limitation Act 1980 (LA 1980).
Nicklin J held that this was not a valid ground to strike out the High Court proceedings under CPR 3.4(2)(a). Limitation is a defence to an action and not a circumstance which invalidates or negates a claim. Consequently, it did not give OCN a ground for arguing that the Particulars of the High Court claim disclosed no reasonable grounds for bringing the claim. Nicklin J was not in a position to find that the application under s 32A was bound to fail. Consequently, he was not in a position to strike out the High Court claim on the basis that it was time-barred.
This article was first published by Lexis®PSL on 21 March 2018.
Disclaimer
This content is provided free of charge for information purposes only. It does not constitute legal advice and should not be relied on as such. No responsibility for the accuracy and/or correctness of the information and commentary set out in the article, or for any consequences of relying on it, is assumed or accepted by any member of Chambers or by Chambers as a whole.
Contact
Please note that we do not give legal advice on individual cases which may relate to this content other than by way of formal instruction of a member of Gatehouse Chambers. However, if you have any other queries about this content please contact: