Practice overview
Sarah is a specialist Commercial and Insurance practitioner with a particular expertise in Civil Fraud, Construction and Engineering, Property Damage and Professional Negligence and Indemnity work both in the construction and non-construction field. Sarah also carries out a significant amount of insolvency work in those areas and has specific expertise in the insolvency of insurers and the cross-border effects of such insolvency.
Sarah has a wealth of experience in high value, technically and legally complex cases in all forums: litigation, arbitration (both domestic and international), adjudication and mediation.  Sarah is also an active TECBAR accredited adjudicator and a CEDR accredited mediator.
Sarah is recommended as a leading junior in the Directories for her work in the fields of commercial litigation, construction, insurance and reinsurance, professional negligence and property damage work. She is described as a "clear orator, who is extremely knowledgeable and approachable", noted for her "tenacious" advocacy and negotiating skills (Chambers UK) and her "analytical", "pragmatic and commercial" approach (The Legal 500).
Sarah is the author of the leading textbook, Construction Insolvency, published by Sweet & Maxwell in 2022 as well as contributing to a number of other legal texts.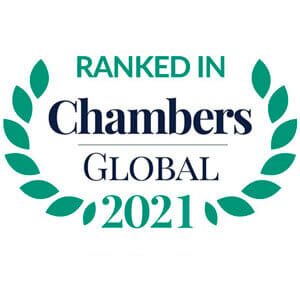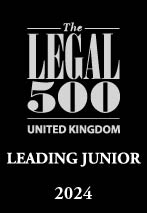 Appointments
Deputy District Judge, South Eastern Circuit
Recorder (crime), South Eastern Circuit
Languages
Basic French and German
Professional associations
TECBAR
Society of Construction Lawyers
Professional Negligence Bar Association
British Insurance Law Association
COMBAR
Chancery Bar Association
London Common Law and Commercial Bar Association (committee member)
ArbitralWomen
Qualifications
LLB (Law & German) – First Class
MCIArb
TECBAR Accredited Adjudicator
CEDR Accredited Mediator
ADR ODR Accredited Mediator
Directory recommendations
Sarah is recommended by Chambers UK and Chambers Global and also the Legal 500 for Commercial Litigation, Construction, Insurance and Reinsurance, Professional Negligence and Property Damage work. She is also recommended for Construction and Professional Negligence in Who's Who Legal.
"Sarah is excellent on detail and working with technical experts to ensure often extremely complex technical issues and presented in the most effective way. A pleasure to work with." (The Legal 500, Professional Negligence)
"Sarah provides very good, but firm and polite advocacy. She is academically strong and able to take on complicated matters at short notice."  (The Legal 500 2024, Insolvency)
"Sarah gives very clear and straightforward advice on matters which are often highly complex and nuanced. She is excellent at detail and working with technical experts to ensure often extremely complex technical issues and presented in the most effective way. A pleasure to work with." (The Legal 500, 2024, Construction)
"Sarah McCann is responsive, pragmatic and extremely easy to deal with. Her straightforward and clear drafting style has brought clarity to complex matters." (Chambers and Partners 2024, Construction)
"Sarah is amazing – she's approachable and available and she gives clear, concise and quick responses." (Chambers and Partners 2024, Construction)
"Sarah's strengths are her knowledge and ability to research complex issues to produce concise advice, along with her attention to detail and commitment to meeting demanding deadlines." (Chambers and Partners 2024, Professional Negligence)
"Sarah McCann is an excellent advocate." (Chambers and Partners 2024, Property Damage)
"Her written work is excellent. She provides very clear advice and is good with clients." (Chambers and Partners 2024, Property Damage)
"Accessible, approachable, commercial and willing to take time to talk through both legal and commercial issues." (Chambers UK, 2023)
"Sarah sets out a clear road map through the issues." (Chambers UK, 2023)
"She is very pragmatic, cuts through all the legal issues and gets to the heart of the matter." (Chambers UK, 2023)
"Very pragmatic, and cuts through all the legal issues." (Chambers UK, 2023)
"Technically right on it and good to deal with." (Chambers UK, 2023)
"Sarah is an exceptional barrister who knows the law extremely well. Her written work is excellent, and she is a gifted advocate." (The Legal 500, 2023)
"An excellent junior. She is robust and incisive." (The Legal 500)
"Extremely knowledgeable and able to analyse the issues from the viewpoint of all parties, which enables her to provide sound and solid advice." (The Legal 500)
"Sarah is extremely knowledgeable about all areas of construction law and is able to analyse the issues from the views of all parties." (The Legal 500)
"A good personal manner, and a great all-round knowledge of the law and ability to apply different areas of law to sets of facts." (The Legal 500)
"A very able junior" who is "careful and accurate, and very good at responding promptly to queries." (Chambers UK)
"She is quick to respond, always available and knows the law better than anyone else. I can't sing her praises high enough." (Chambers Global)
"Enormously hardworking and utterly reliable" (The Legal 500)
"Can distil really complex matters involving heavy documentation down to the essence of the case." (Chambers UK)
"A great team player, able to stand toe-to-toe with QCs but also take on board the thoughts of all" (The Legal 500)
"Very able and extremely knowledgeable" (The Legal 500)
"A no-nonsense approach." (Chambers UK)
"Dynamic advocacy and an all-hands-on-deck approach." (The Legal 500)
"Impressive in fire-related property damage cases; she regularly appears in the TCC." (The Legal 500)
"Bright, tenacious and decisive, she's not afraid to take a view and to take a tough stance." (Chambers UK)
"Academically gifted and good at being able to simplify the most complicated scenario." (Chambers UK)
"Determined, results-driven and a joy to work with." (The Legal 500)
"A very tenacious advocate with a very analytical mind." (Chambers UK)
"Consistently brilliant, extremely pragmatic and commercial." (The Legal 500)
"She filtered through all the information to produce a great response that pulled everything together." (Chambers UK)
"Fastidious in her preparation and extremely generous with her time." (Chambers UK)
Who's Who Legal – Construction Junior